We're pleased to announce the election of Angela Barbee to our Board of Directors.
"Angela brings a wide-ranging knowledge of manufacturing, engineering and innovation, management, and operations in the consumer products and automotive industries," said Executive Chairman Karl Glassman. "She also has extensive international experience in leading engineering, development, and innovation efforts."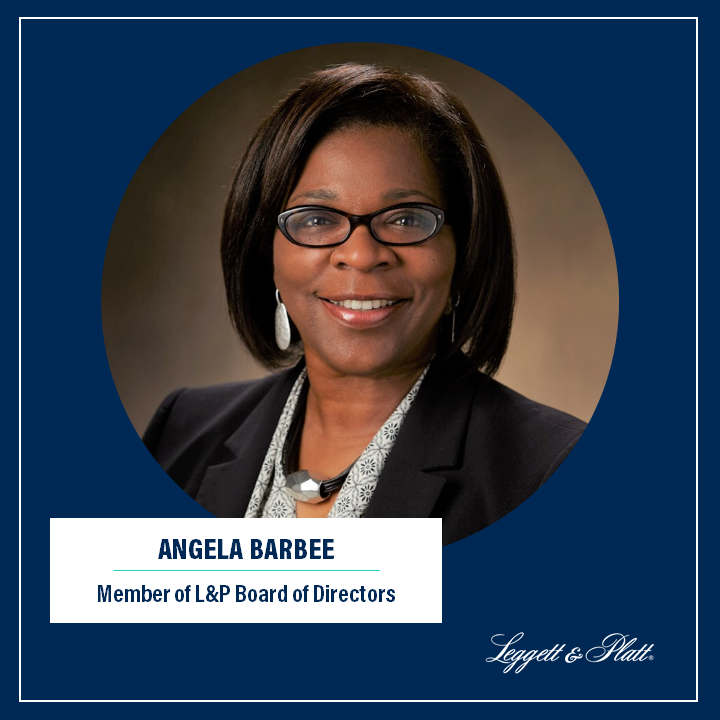 Angela served as Senior Vice President – Technology and Global R&D of Weber, Inc., a manufacturer of outdoor grills and accessories, from 2021 until January 2022. Prior to Weber, Angela served in senior technology and product development positions at Kohler Company from 2018 to 2021. She served as Director – Global Creative Design Operations of General Motors, from 2013 to 2017, and in various other capacities since 1994.
She holds a bachelor's degree in Mechanical Engineering from Wayne State University and a master's degree in Mechanical Engineering from Purdue University. She also completed the Executive Education Program in the Ross Business School at the University of Michigan.
We are very pleased to welcome Angela to our Board! To learn more about other members of L&P's Board of Directors, visit www.leggett.com under the Corporate Governance and Directors tabs.