During Black History Month, we're inviting L&P employees to share about what inspires them most.
Meet Roderick Brazil, Warehouse Manager at our Furniture Distribution Center in Conover, North Carolina. He's been working with us for 15 years.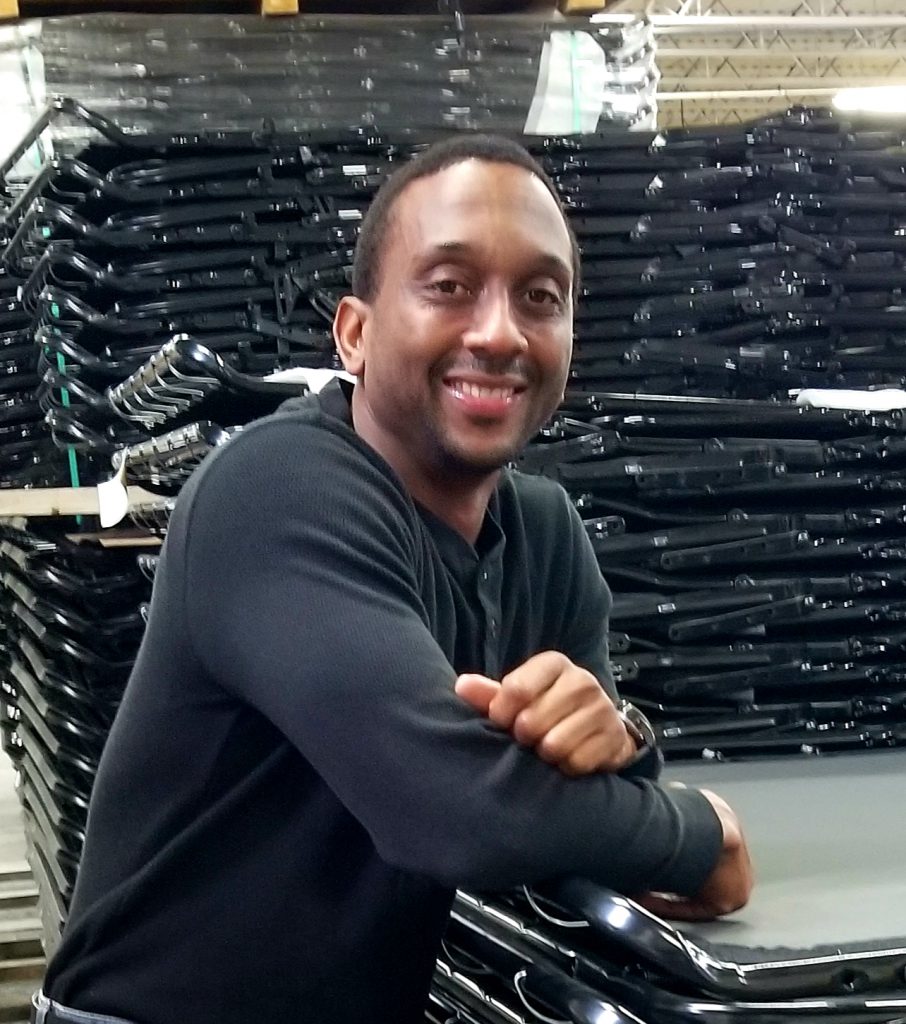 "I started my career through the prison work release program as a Bed Assembler and then switched jobs to Order Picker. Once I got on the Shipping/Receiving side, I saw an opportunity and started learning all the ins and outs of the operation.
This learning allowed me to be promoted to the Warehouse Lead. My manager, Faye Bolick, took me under her wing and showed me the ropes, which helped me to get into my current role as Warehouse Manager.  
What I enjoy most about my job is communicating, connecting, and helping people. This is important to me because I like to build relationships with the employees as well as the customers. Being in a position where I can help people grow and see their potential is exciting.
I am most proud of my two sons. Black history gives me the chance to look back at the hard work and the paths that were paved for me to grow and be where I am today."