During Black History Month, we're inviting L&P employees to share about what inspires them most.
Meet Brandon Love, Welder at our Work Furniture facility in Sparta, Michigan. He's worked with us for 2 years.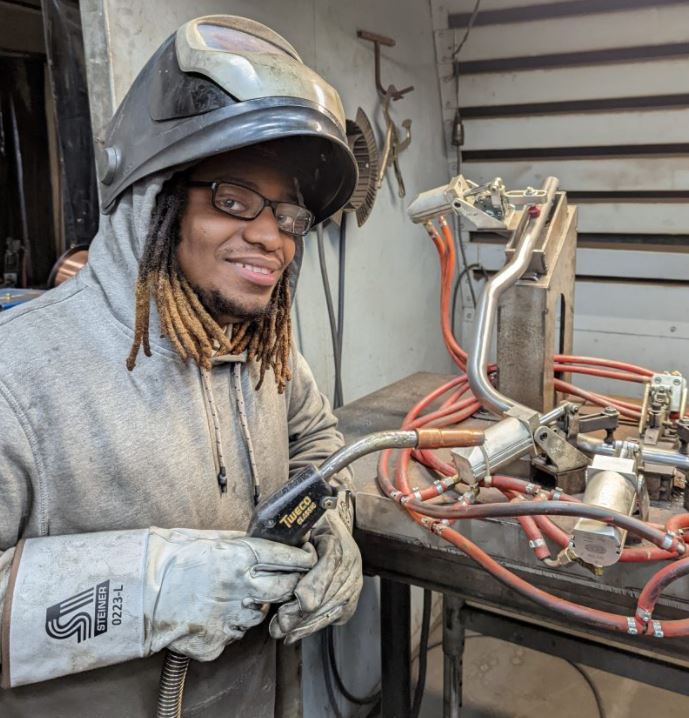 "My primary role is welding, but I also have experience in fabrication, bending, and working in the robotics department.
I enjoy the work environment the most. Everyone is helpful and wants to see you succeed, which causes a close-knit and friendly atmosphere, making the job feel more like a 'home'.
I am most proud of the lifestyle I'm able to uphold and the positive benefits that affect my close family and friendships because of my job.
This month is not only the celebration of the achievements of African Americans, but also a reminder of the progress we've attained and what has yet to come. Black History Month creates a narrative of overcoming adversity and creating a generation of every race, color, or creed which will be more understanding and accepting than the last."