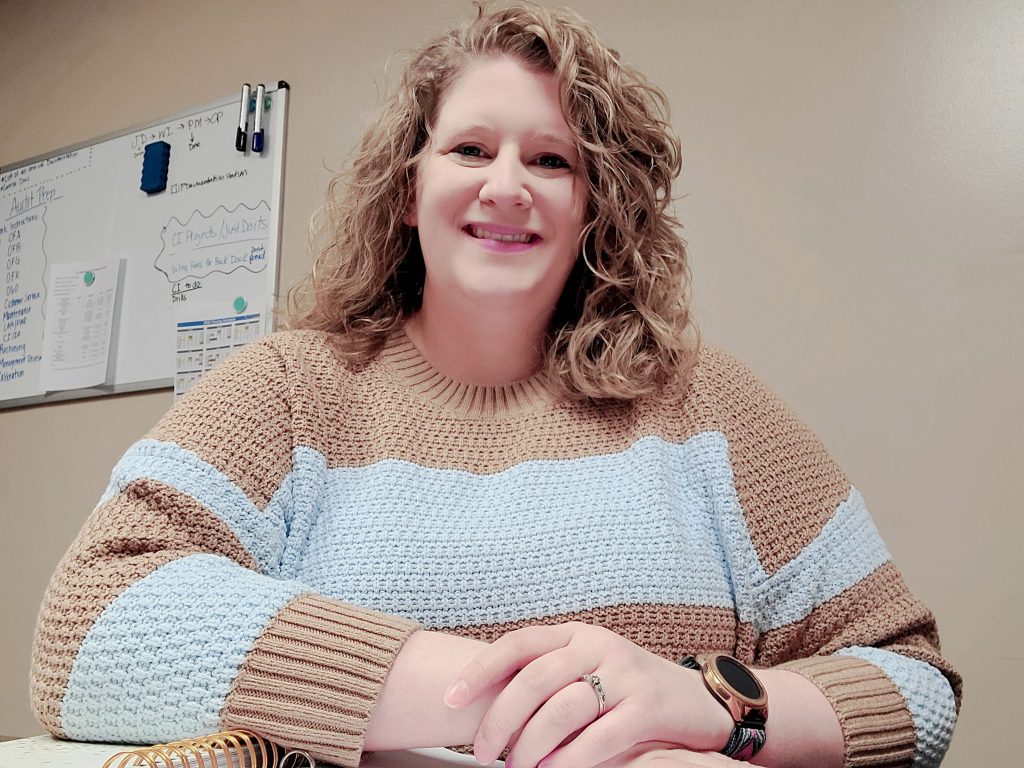 To kick off 2022, we've been introducing you to several of our newest employees and sharing their thoughts on the year ahead.
Meet Hannah McAdams, who joined our Tupelo Sleeper facility in Tupelo, Mississippi. Hannah wears many hats in her role, coordinating continuous improvement, HR, safety, and environmental activities.
What brought you to L&P?
In the past, I worked as a manager in the restaurant industry and also tried my hand within finance. The open position with L&P really piqued my interest. The job description combined skillsets from my previous jobs and also added the exciting element of HR. When I researched L&P, I was also impressed by the number of veterans that have worked here for so long. It says a lot about a company when people stay – this showed me that L&P values its employees.
I've never felt more comfortable or happy with a job than I do now. I look forward to going to work every day. I know that I have a lot to learn, and I've only scratched the surface, but people are always willing to help and want to see me succeed. I couldn't ask for a better career change and I look forward to all the opportunities ahead of me.
 What is something surprising about you?
I grew up on a small, third-generation farm in Northeast Ohio and spent most of my younger years showing livestock through my county 4-H. I have shown everything from poultry and rabbits to steers and hogs. I've since moved to Mississippi where I attended Mississippi State University (GO DAWGS!) and where I met my husband. After graduation, we came to call Tupelo home. Now, my husband, four-year-old son, and I love visiting the family farm on "vacation" and usually try to plan our time off around harvesting season and calving season.
What are your goals for 2022?
My professional goals are pretty simple. The main one is to learn my job and everything it entails. I also want to learn as much as I can about my facility and how things work throughout it. This is a whole new industry for me, and I'm excited to explore the ins and outs of every part of it. I also hope that I can bring some new ideas from my past positions and improve an already great company.