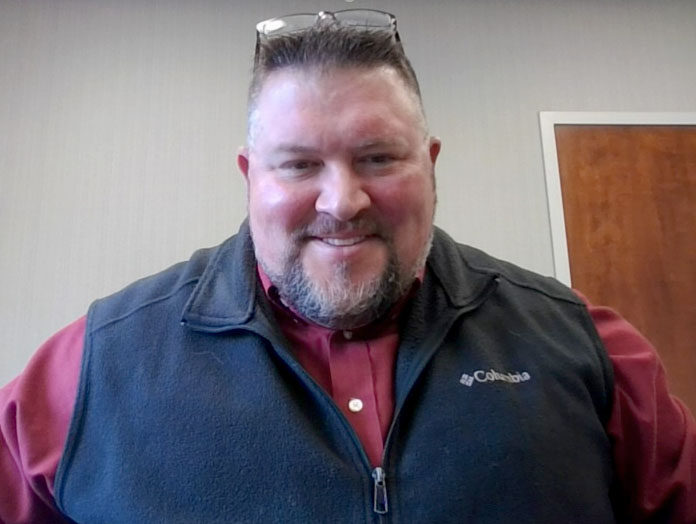 To kick off 2022, we've been introducing you to several of our newest employees and sharing their thoughts on the year ahead.
Meet Steve Bragg, Regional Environmental, Health, and Safety (EHS) Manager within Bedding Products.
What brought you to L&P?
My employment for L&P was exactly what I wanted and at the exact time I needed it! Early in my career, I spent 16 years as a safety professional within the manufacturing and mining industries. About 4 years ago, my wife and I decided to focus on different goals and successfully navigated some entrepreneurial endeavors. Unfortunately, like many other small businesses, the COVID-19 pandemic presented a challenge that grew beyond our ability to overcome. I decided to re-enter the workforce but needed an organization that was truly committed to work life and family life balance. After my first interview, I had no doubt that L&P was where I wanted to be.
What's something surprising about you?
My wife and I have a blended family of four kids: Jack (13), Jon (11), Bowen (10), and Gracie (7). The younger two are full speed ahead in sports, while the older two love the outdoors with hunting and fishing. I am the seamstress of the house! I enjoy sewing up torn blue jeans, taking in dresses or shirts, and whatever else needs to be done. I took a home economics class in high school and found that I enjoyed sewing, so I've been doing it ever since.
What's you biggest goal for 2022? 
My goal for 2022 is to focus on perspective. With the increased stress and anxiety that COVID-19 has brought, it's important to step back and gain a broader picture of the things I can directly impact. So many issues and people are under a microscope; it feels like a feeding frenzy of negativity. This further perpetuates the "cancel culture" we have watched take root. While I know I cannot change societal shifts redefining normality, I can actively influence my children and people within my inner circle. I want to focus my energy on creating positive momentum where I can.