To kick off 2022, we're introducing you to several of our newest employees and sharing their thoughts on the year ahead.
Meet Tamara Cook, Sustainability Manager at L&P.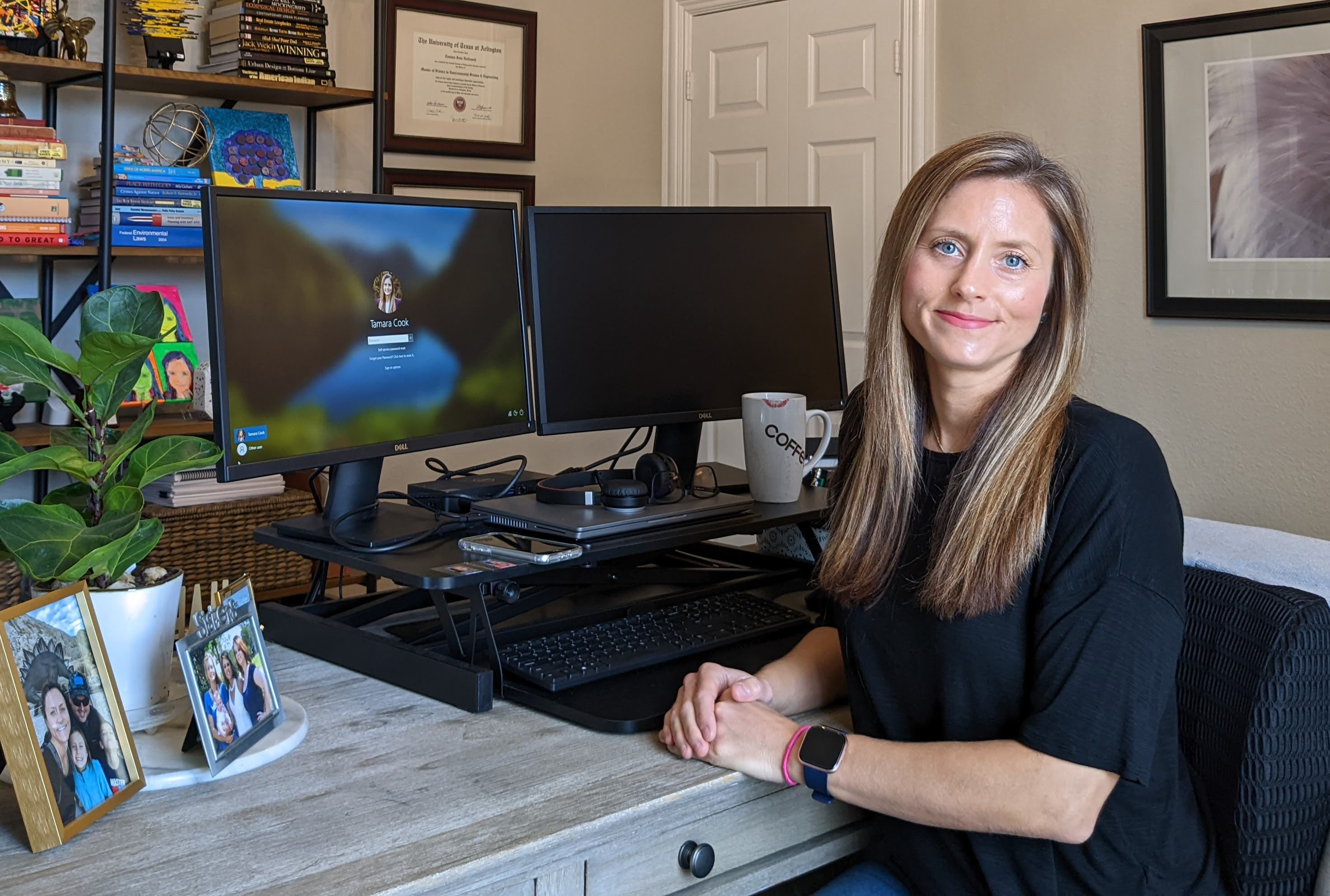 What brought you to L&P?
I was excited to join Leggett & Platt and contribute to making a positive impact on the environment. In my previous background in the government sector, I worked with cities and other government entities to implement large regional sustainability programs to reduce waste and energy consumption, conserve water, improve air and water quality, and implement numerous other environmental programs.
Leggett & Platt has a strong foundation of environmental excellence, and I chose this position because I saw the potential to use my experience to expand sustainability efforts throughout the company and business units. I look forward to working with a large number of team members to advance Leggett's sustainability efforts and build upon all the great things happening in the company.
What's something surprising about you?
I have two kids, ages 8 and 9. As of Christmas Day, we also have a new white lab puppy that the kids named Noelle! I play the violin in the Coppell Community Orchestra, a small orchestra in the town I live in. In between being a busy soccer and wrestling mom, I love to travel, hike, camp, and participate in any outdoor activities. I have a long bucket list of places I want to see someday and am working on instilling the travel bug in my kids!
What's your biggest goal for 2022?
My two biggest goals for 2022 are to read more and work on my Spanish. I also want to continue traveling and see as much of the great U.S. and other countries and cultures as possible with my family – with a goal to make it to at least 5 National Parks in 2022!