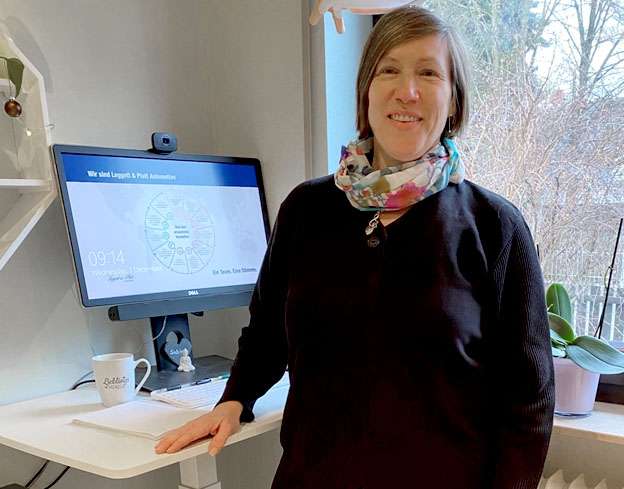 We think one of the most exciting things about working for a global company is the friendships you make with people from all over the world – and one of our newest Automotive team members, Sabine Winkler, agrees. We reached out to learn more about Sabine and her new position as Global Product & Marketing Communications Manager for L&P Automotive.
What are you most excited for in your new role?
Business to business (B2B) Brands that are able to show the human side of their company are always a step ahead. I want to find ways to demonstrate the passion we have for our products, why our employees stay, and the factors that make our work so enjoyable. I plan on contributing a lot of my skills in this area and hope those efforts will be appreciated and valued by the global team.
How long have you been in the marketing/communications industry?
I have worked in a variety of industries and departments during my career, 20 of which were in global marketing and communications. I don't think 'age' matters in marketing because everything is constantly evolving. When I started, print and direct marketing was the main focus. Digital came next and now there are a wide array of marketing initiatives. Yet, there is one constant…. it's all about people. Without a focus on people, you miss a huge opportunity.
What passions do you have outside of work?
In my free time, I enjoy making lavender sachets and beeswax candles which I sell online. That small business still requires the same skillsets — I have to consider product packaging and how to bring it to life so that people will choose to buy your product. In selling, it is so important to use the right keywords and select compelling photos. I'm still learning a lot, even with my marketing skills.
What's the best career advice you've been given?
I once had an amazing boss who was very people oriented. It really stuck with me when one of our colleagues said, "When people speak about him, they have a smile on their face." He was well-respected and liked because he took the time to know his team members as individuals.
I want to apply a lot of what I learned from him. He made time to learn about everyone's work, even if it was just a tiny part in the big wheel. He was in charge of a difficult, company-changing project, and we all supported him. He intuitively understood how each member of the team wanted to be led. The extra effort he exhibited was appreciated and we wanted him to succeed, too. I'm so grateful that he taught me how to be more than just the 'boss.'