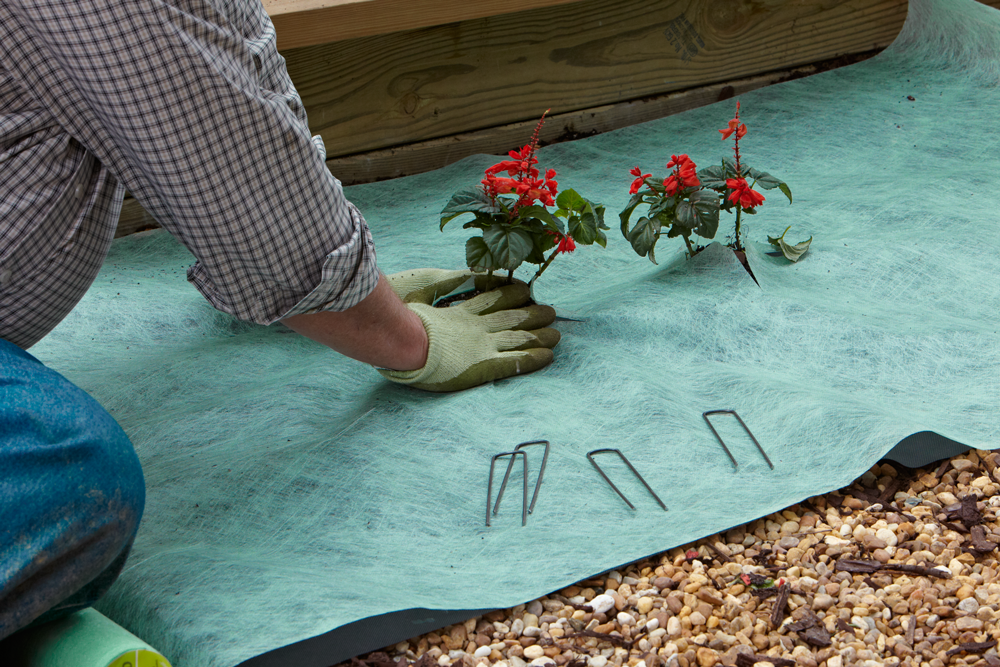 At L&P, our businesses conceive, design, and produce a diverse array of products which help our customers enjoy more comfortable lives. Greenscapes Home & Garden Products, a subsidiary of our Hanes Companies Division, is no exception.
We know there are better things to do with your time than pulling weeds. By using Greenscapes Landscape Fabric®, you can block weed seeds from growing while still permitting air, nutrients, and water to penetrate the soil of your garden. This reduces the time you spend on maintenance and helps to maintain a healthy landscape without the use of herbicides or chemicals.
Spend time enjoying your garden – not working on it. Purchase Greenscapes Landscape Fabric® online or at a major retailer near you.