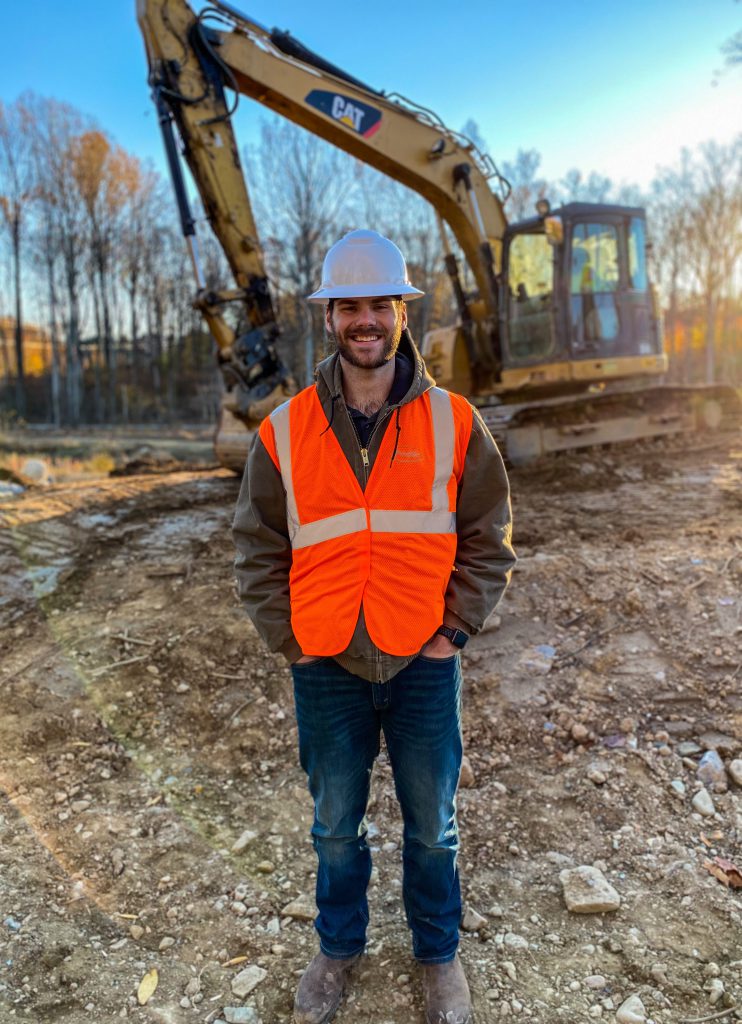 Our Hanes Geo Components division in Winston-Salem, North Carolina, is an industry-leading supplier of geosynthetics and environmental products. Their products, including erosion control, stormwater, and landscaping fabrics may not be particularly glamourous. However, the marketing team enjoys finding creative ways to promote these textiles to their buyers. We reached out to JT Warren, Marketing Coordinator, to learn more about him and his role.

What brought you to L&P?
During my senior year at Appalachian State University, I held an intern position at Hanes Geo Components. I worked in the product management department and during that time, I was impressed with the dedication that our employees have, how they treat one another, and how the "Hanes Geo Family" wanted to build something special; I wanted to be a part of that as well.
What does your average day look like?
I start each day with a cup of coffee as soon as I walk in the door – and this is arguably the most important part of my day! I spend my morning responding to any emails that need my attention (I can't stand a cluttered inbox!) and check out the analytics for our social sites. The numbers give me an idea of how to interact with my audience in a more captivating way. I brainstorm new marketing campaign ideas, read articles on how to market products successfully, and create content throughout the day. Meetings are sprinkled in during the week as well as lots of practice on difficult Adobe platforms.
What's something surprising about you?
I have been playing guitar for almost 8 years! I can't say that I am that good, but I love playing music!
What do you enjoy most about your job?
Each day that I go to work, I get to come in with a creative mindset. I research ways to differentiate our brand while still maintaining a positive presence online. As a young professional, I have realized that I thrive off of new challenges and ideas. I believe that breakthroughs are made in an ever-changing environment.
When I post content, it gives people a glimpse into the world of Hanes Geo Components and I enjoy learning new ways to engage with our followers.