Leggett & Platt fosters a culture of giving, encouraging our employees to Do Some Good. Throughout the course of our local, Southwest Missouri campaign, we will shine a spotlight on several of the incredible agencies that United Way serves in our community. Times may be difficult, but we have witnessed communities rising to meet these hard moments. If in a position to give this year, we encourage you to support your local agency, too.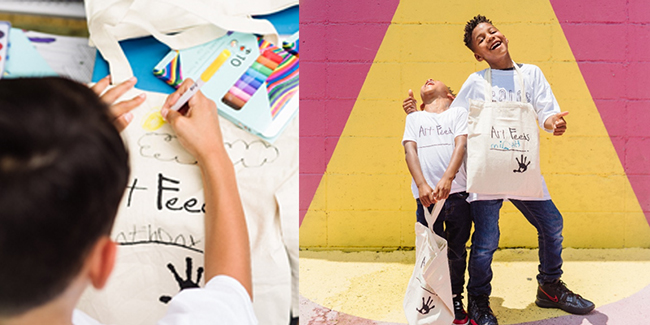 As a teenage volunteer in a behavioral disorder classroom, Meg Bourne witnessed students who struggled with learning, focusing, or expressing themselves begin to respond when given a creative outlet. Quickly realizing how art can be a tool for children to express their feelings and develop social-emotional skills, Meg made it her mission to help kids thrive full-time.
That vision was realized when Art Feeds was introduced in southwest Missouri in 2009. With a belief that all children are curious, imaginative, creative, innovative, and our greatest resource, Art Feeds creates programming in partnership with schools and children's organizations to develop these valuable attributes. Their success has allowed them to expand nationwide and abroad – with operations across seven states and six countries.
"We provide everything – training to in-classroom teachers, art teachers, and school counselors as well as access to Art Feeds Online with over 400 lessons they can use as classroom resources throughout the year," Meg, Founder and CEO, shares. "We also provide art supplies so that students have access to the tools they need to express themselves creatively."
The Art Feeds curriculum includes art of all kinds: dancing, painting, drawing, photography, and music. They support in-classroom teachers by providing everything they need to focus on the students, including lesson plans, teaching videos, PowerPoint presentations, supply lists, and more.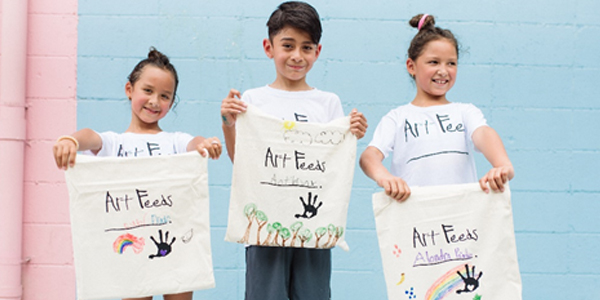 This year, contributions to our local United Way will help fund art packs for the Carthage 6th Grade Center, which includes a tote bag filled with a sketchbook, markers, crayons, watercolor palette (a student favorite), glue stick, pencil, and pencil sharpener. Art Feeds will provide around 2,200 art packs for Carthage alone.
"We've traditionally served most Carthage elementary schools since 2015. The 6th Grade Center was added to their district recently, so it's been a priority for us to get them art packs this year. The art packs are important not only so they can participate in Art Feeds activities, but because some students may not have access to basic school supplies at home," says Meg.
By working with creative art therapists, child trauma specialists, and certified art teachers, they're able to deliver a more effective curriculum, which includes training in trauma-informed care. These partnerships were particularly helpful throughout the pandemic – providing a much-needed creative outlet to children struggling with the anxieties that accompany loss and change.
When asked why they're passionate about what they do, Meg shared, "We care about children. We want them to feel seen, known, and loved – and our vehicle is through art and creativity."
To learn more about Art Feeds, visit artfeeds.org.