Leggett & Platt fosters a culture of giving, encouraging our employees to Do Some Good. Throughout the course of our local, Southwest Missouri campaign, we will shine a spotlight on several of the incredible agencies that United Way serves in our community. Times may be difficult, but we have witnessed communities rising to meet these hard moments. If in a position to give this year, we encourage you to support your local agency, too.
Legal Aid of Western Missouri
Since 1964, Legal Aid of Western Missouri has provided dignity, self-sufficiency, and justice through quality civil legal aid for those who may have nowhere else to turn.
Many low-income individuals are denied the basic rights to which they are entitled under the law simply because they can't afford an attorney. The availability of free civil legal aid can make all the difference to those fighting to stay in their homes, escape domestic violence, secure veterans' benefits, or address many other legal challenges that go to the heart of their security and well-being.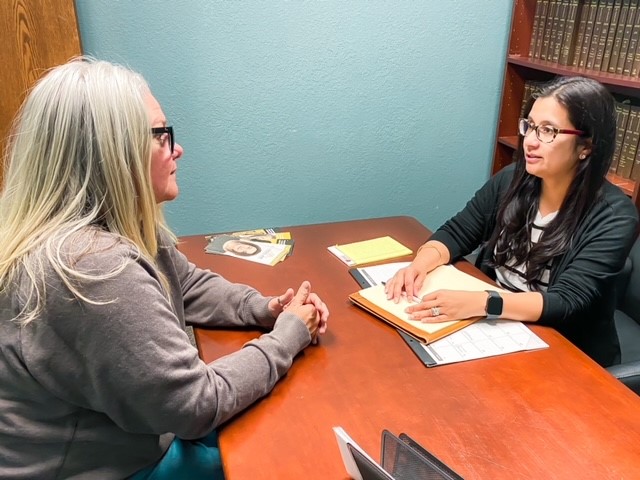 Contributions to our local United Ways help fund two specific programs at Legal Aid of Western Missouri – Access to Healthcare and Voices in Court.
When members of our community become sick and cannot work, they may be unable to afford the treatment they need to return to good health. If Medicare or Medicaid benefits are unfairly denied or terminated prematurely, those without insurance are left with very few options. The Access to Healthcare program works with these individuals to ensure they receive due process in fighting for the benefits to which they are entitled.
"We get many referrals from partner agencies and local hospitals," says Pam Roychaudhury, Managing Attorney. "By helping patients qualify for benefits they need to receive medical treatment, we can actually save lives."
The Voices in Court program supports local victims of domestic violence, with legal representation that is often vital to their safety. A local study found that only 50% of protective order requests are granted if the victim does not have an attorney, while 98% are successful if they have representation.
Victims of abuse are often afraid to leave their abuser because they don't want to leave their kids in the home with the abuser. The Voices in Court program also helps to protect children in these households through temporary custody orders. In some cases, the child is also a victim. By partnering with other organizations in the community, these families are able to leave an unsafe environment.
"Our clients truly need a voice in court – or someone to represent them," says Pam. "These cases are often very intimidating and can last for months. It's important that victims have someone to support them through that difficult process."