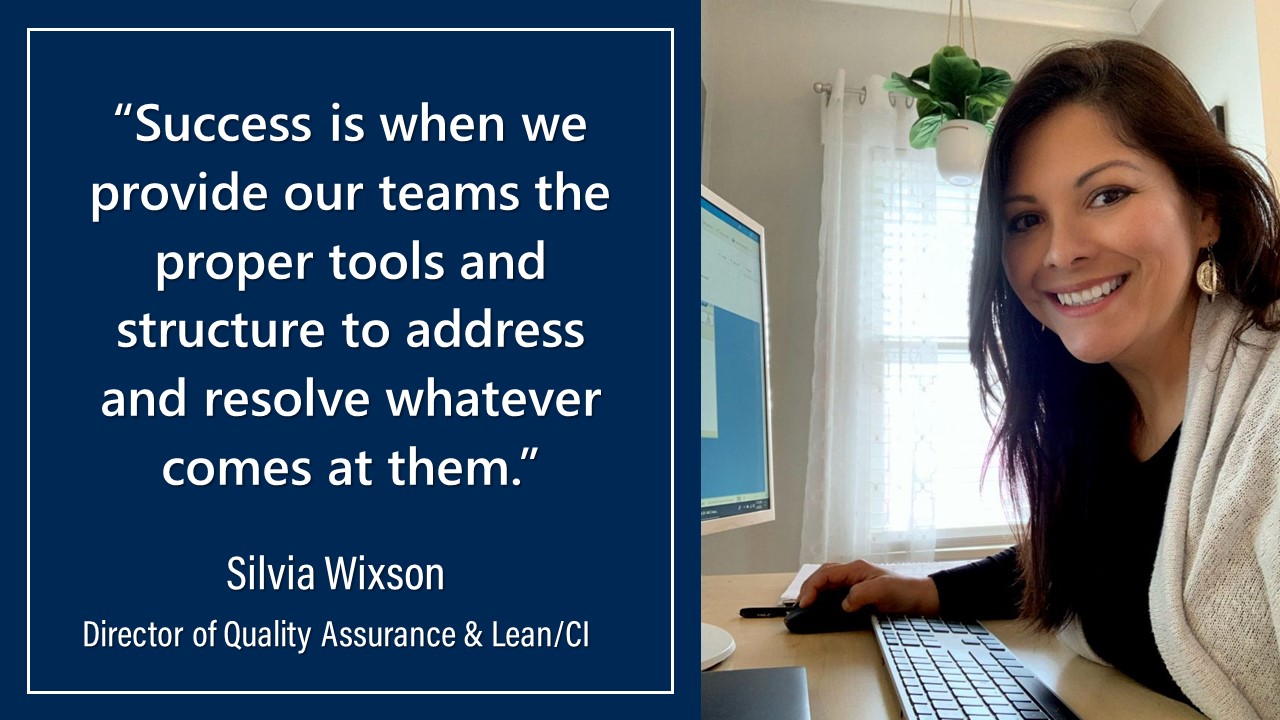 Silvia Wixson recently assumed an expanded role as Director of Quality Assurance & Lean/CI for US Spring. We spoke to her about her career, as well as her approach to supporting L&P's operations teams and customers.
1. What led you to pursue a quality assurance position?
When I was selecting my education program, the enthusiasm of the faculty at Pittsburg State University made me take a closer look at earning my degree in engineering technology. Early in my career, I began to focus on Quality and Continuous Improvement (CI) as I worked through Process, Manufacturing, and CI responsibility roles. These opportunities all provided a strong foundation for where I am today.
Over time, I've learned the importance of setting yourself and your team up for a continual state of evolvement. Regardless of the role I have today, there's always a set of processes I can improve upon to achieve higher greatness.
2. What do you find most rewarding about the work that you do? 
We always focus on quality from the top down. It's very rewarding to be in a position to engage and empower L&P teams to solve problems collaboratively and avoid in-silo activities. I love seeing our folks shine during quality reviews, which allow them to share best practices with their peers and BU leadership.
Success is when we provide our teams the proper tools and structure to address and resolve whatever comes at them. Another aspect that I enjoy is being able to work closely with other employees who have unique expertise — such as our Product Development and Manufacturing Engineers. By collaborating as a team, we're able to develop robust solutions for both our internal teams and external customers.
3. What's something surprising about you?
Coming from Paraguay, I wasn't exposed to country music as I grew up. Many of my friends and family find it surprising how much I love this music genre. I consider it an accomplishment that I've been able to convert my better half, Todd Wixson, into an avid Chris Stapleton fan!