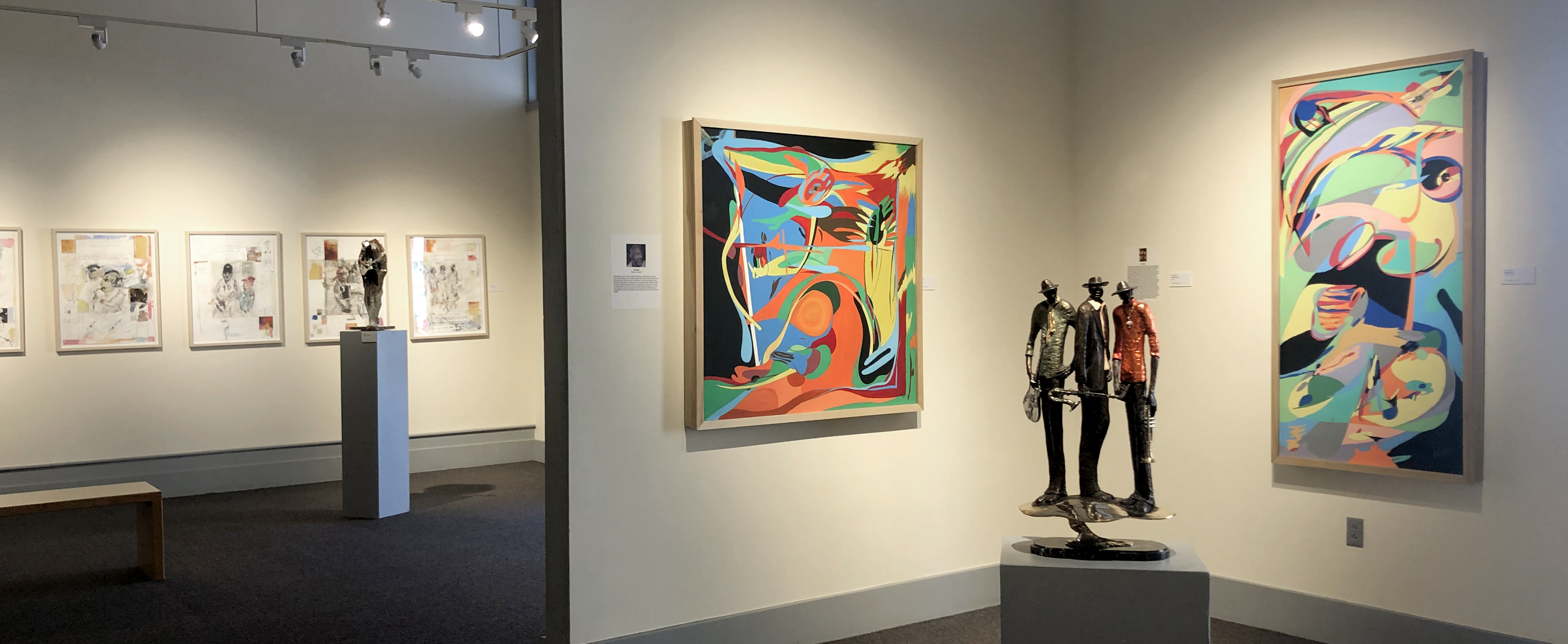 Last week, we introduced you to one of the exhibitions currently on display at the George A. Spiva Center for the Arts. L&P has a long history of supporting the arts in our community and are a corporate sponsor of their organization. The show, scheduled to run through March 13th, is a perfect representation of the importance of this philanthropy — educating all of us about the history of the Joplin community, while also highlighting the accomplishments and work of African American artists, musicians, athletes, and poets.
Spiva's Main Gallery exhibit, Route 66: Crossing Cultural Lines, showcases more than 100 works by some of America's premier painters, sculptors, textile artists, poets, and photographers. These works highlight the significant role that Route 66 played in cross-pollinating cultures throughout our country.
"The artists are presenting their interpretations of the stories associated with the highway," says curator Sara Sonié Joi Thompson-Ruffin. "These experiences include professional baseball, territory bands, jazz musicians, civil rights crusades, military bases, or hopping in that big red truck to search for that perfect place to go camping and fishing. Art is a powerful tool of the truth, and these artists serve as our custodial documenters of our past."
Fiber artist and designer, Kim Newton, is one of several artists featured in the exhibit. Kim has been recognized as one of the top 100 African Americans in corporate America, having served as Senior Vice President of Consumer Experience of the Hallmark Brand, where she's enjoyed a 20-plus year career. She's also been named to the 2017 class of The Henry Crown Fellow by the Aspen Institute and serves as a member of The Executive Leadership Council, The Network of Executive Women, African-American Artist Collective, The Links, Inc. and Alpha Kappa Alpha Sorority, Inc.
Kim's grandmother taught her traditional quilting when she was 22. She evolved to a modern approach to the craft, putting herself and her experiences into the storytelling. Instantly recognized as unique, she had the opportunity to feature her quilts in her first show at 28, and eventually secured her first solo show in May of 2020. She works almost exclusively with Indonesian batik fabric because of their color vibrancy, symbolic meaning, and workmanship. She believes the variation of the fabric brings movement to and enhances the emotion of her pieces.
Click here to take a virtual tour of the Spiva Center for the Arts exhibition.