To kick off 2021, we're introducing you to several of our recent hires and sharing their thoughts on the year ahead.
Meet Katie Coleman, an Internal Auditor at L&P.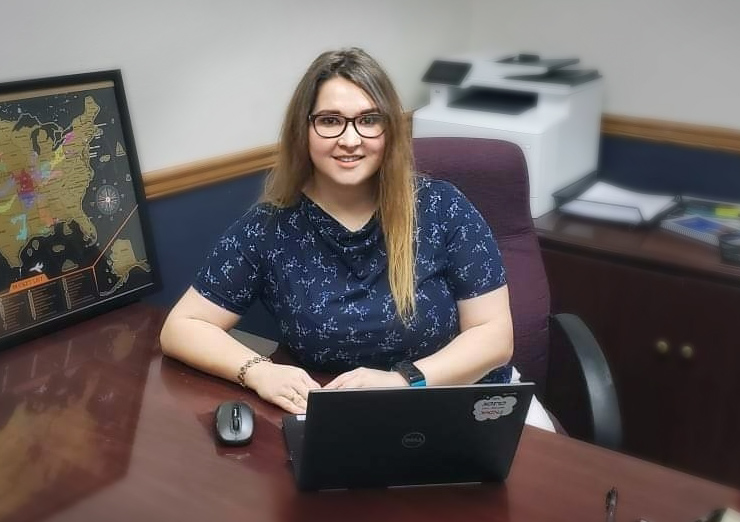 What brought you to Leggett?
I grew up in Russia, where I earned my degree in Linguistics and Education. After graduation, I moved to China to study Mandarin, where a met my husband who is from Missouri.
In 2015, I immigrated to the U.S. with him and he told me about L&P. I was very impressed with the global opportunities this company could provide. Last year, I decided to make a career change from teaching foreign languages to accounting. I knew this company would be the perfect place to utilize my skills. After interviewing with the Internal Audit team I could easily visualize myself being part of their group. It's been almost a year now and I know I made the right choice.
What's something surprising about you?
Usually, people are surprised to learn that I speak four languages. Besides English, I speak Mandarin Chinese and German, with Russian being my native language. I've also traveled, by land, all the way from Hong Kong to Scotland. The journey took me about 8 months. I've traveled to 30 countries and would love to visit Croatia and the UK again.
What's your biggest goal for 2021?
I'm always trying to be better tomorrow than I am today — and have a lot of plans this year. I've been working to obtain two professional certifications and will begin a Master's in Accounting program this fall.
I also have a few books that are currently waiting to be opened on my bookshelf. Finally, I would not turn down an opportunity to add a couple of new countries to my travel list. I hope the situation around the globe is safe to allow it!