Happy New Year from all of us at L&P! To kick off 2021, we're going to introduce you to a few of our recent hires and learn a little about them and their hopes for the new year.
Meet Judith Kuhn, one of our HR Directors in Europe!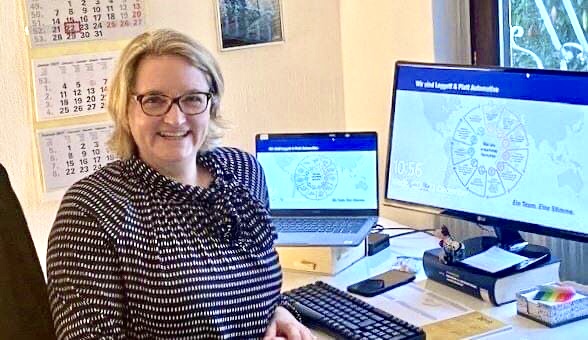 What brought you to Leggett?
After my very first interview I was fully in — the next rounds of interviews just intensified this feeling. Everyone I met discussed putting people and their safety first, having open and constructive dialogues, and developing talent. These things are key for me in a working environment.
I've been working for 4 weeks now and can assure they're doing just that. I can already see that the opportunity for supporting the business with HR are great — and look forward to the challenges that come with this position.
What's something surprising about you?
Besides that I am a lawyer (strangely enough), my heart beats for horses – I have owned horses since I was 8 years old, competed for 16 years in dressage and jumping, and bred and trained horses. Even today, I try to go for a ride every day when I'm at home. It is my second life — fortunately my husband loves it, as well.
What's your biggest goal for 2021?
To be happy! During these challenging times, I'd also like to support and coach L&P employees to reach their own personal and business goals. By supporting each other, we can ensure L&P remains a great place to work.