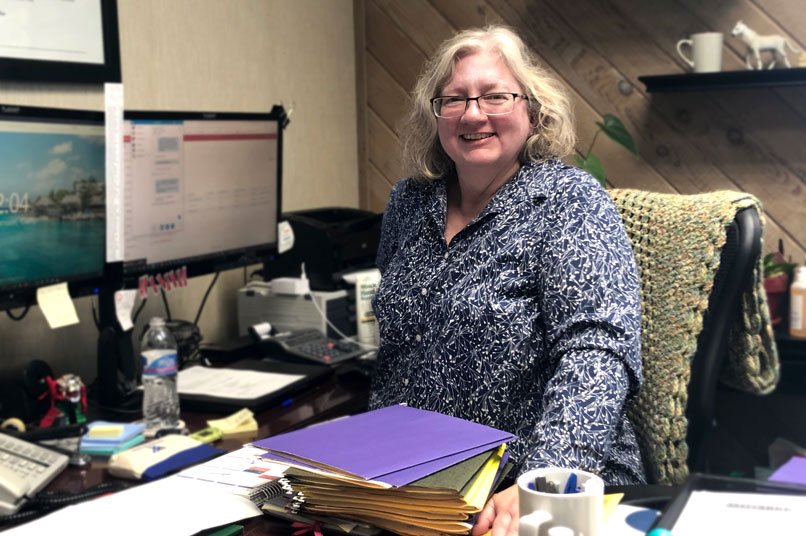 We talked to Cathy Johns from our Corporate HR team about working through various seasons of change throughout her career at L&P.
Can you tell us about your role at L&P?
I began my Leggett career as a general clerk almost 35 years ago. My dad was head of transportation and I'd help out in the offices during the summer. As the company grew, a lot of doors were opened to me.
Eventually, I earned my current role as the Qualified Benefits Manager in HR. Our group provides administration for retirement plans, as well as compliance and integration for all of L&P's benefit plans.
This includes things like record keeping, calculation of benefits, assistance in setting up plans with payroll, processing paperwork, and communicating with enrolled participants. We also manage the administration of L&P's Discount Stock Plan. All of this must be completed appropriately to ensure we aren't being discriminatory and are maintaining compliance with a variety of laws and regulations.
A lot has changed over the years. At one point, the company had over 60 different benefit plans with many vendors due to all of the acquisitions we'd made. They eventually merged into 8 retirement plans, and we have a lot more employees taking advantage of them now.
You've obviously experienced a lot of change firsthand. How do you maintain a positive outlook rather than focusing on uncertainty?
For me, it's all about perspective. With a recent companywide meeting, our leaders spoke directly about change. But things have been changing for a long time. As a company, L&P has been through so many different permutations over the years. Having experienced it, I'm confident we're just in another season of change.
It's normal to have feelings of uncertainty. However, it's more productive to focus on the things you can control. Do what you can do, put your best face on it, and keep moving forward.
What have you enjoyed most about working at L&P?
I love a challenge. Every role within our company comes with its own set of problems to work through — mine just happen to be about benefits. The position is a great fit for me because I get really excited about working in spreadsheets. If that's all I had to do all day, I'd be a happy clam!
Most importantly though, I see many unique qualities woven through the heart of Leggett. They're consistent, despite all the changes we've seen over the years. You can count on things to be done a certain way here. Decisions are always made with our employees in mind, with our customers in mind — and with doing the right thing in mind.