It's a new year, folks, and we've got some new faces at L&P! During the month of January, we'll introduce you to several of our recent hires and their thoughts on the year ahead.
Meet Patricia Woods, Training Facilitator in Learning & Development at L&P.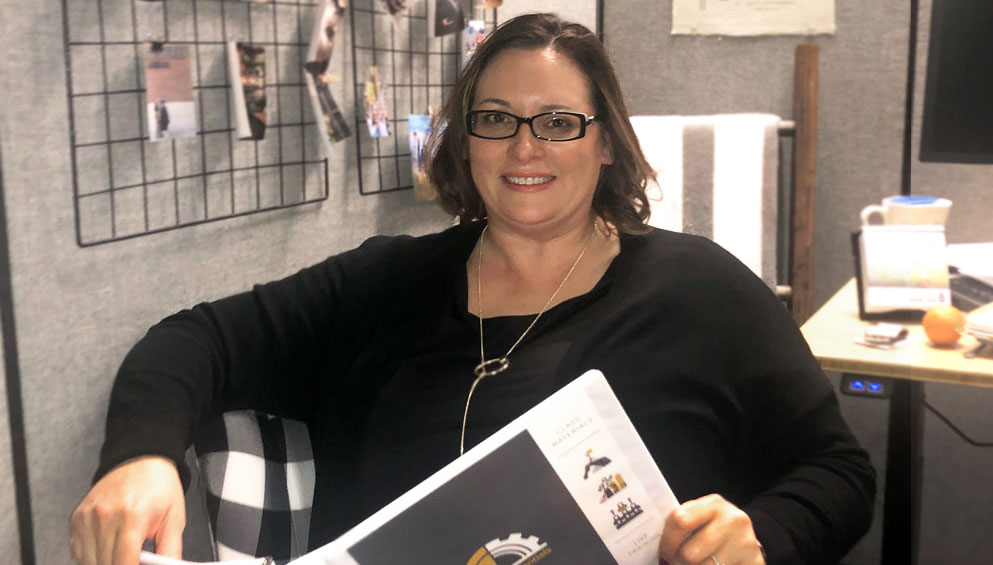 What brought you to Leggett?
I was teaching adult education in Carthage and visited L&P's careers website to research potential jobs for my students. I read the listing for the Training Facilitation position and it seemed like an interesting fit for my background. This position provides me with all the best parts of teaching — plus I get to travel!
What's something surprising about you?
The 2nd place in my heart is the Pacific Northwest. I love the rain, trees, and if I ever win the lottery I would love to go there to save the killer whales!
The 1st place in my heart is Columbia… M-I-Z!
What's your biggest goal for 2020?
Personally, I hope to complete all the coursework for my PhD in Industrial and Organizational Psychology — at which point I will move on to my residencies and dissertation. I'm also working hard to take over the logistics of our Supervisor Training program and look forward to the networking that will come from that at our branch levels. 2020 will be a busy year as we begin to launch the program internationally!