We value a culture of giving and encourage our employees to Do Some Good. One way is through our annual United Way campaign, which has challenged our employees to raise $125,000 this year! Over the next few weeks, we'll spotlight several incredible United Way funded agencies. Learn more about their stories and the effective work they do to help those who need it most in our communities.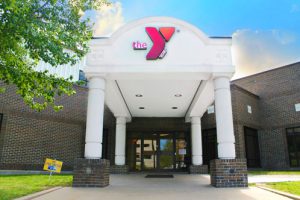 Joplin Family Y
Recently, Feeding America found that every 1 in 5 kids goes to bed hungry. The Joplin Family Y regularly sees children who lack access to nutritious foods and come through their doors hungry. As a service to our community, the Y seeks to help kids develop and maintain a healthier lifestyle.
The YMCA knows that kids are emotionally and socially impacted when they have access to food and healthy activities. Just one of the Y's programs – "Fuel Up, Stay Fit" – provides meals to local children, including after school snacks at 15 elementary schools, as well as breakfast, lunch, and dinner over the summer months. During the past school year, the Y served an astounding 77,997 healthy snacks and 19,733 nutritional meals to 700 children!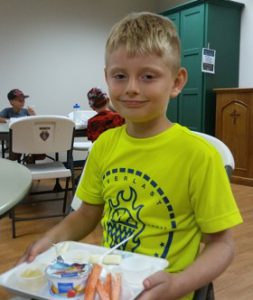 One of the students in the YMCA's program, Aiden, is just one success story. Aiden had fallen into bad habits. He didn't like eating fruits and vegetables, was eating fast food multiple times a week, and he didn't have much physical activity in his routine. Through "Fuel Up, Stay Fit," Aiden started eating healthy snacks and meals and had lots of options for both physical and social activities. Before long, Aiden began to love everything on his plate, including vegetables! As a result of the Y's program, Aiden ate better, felt better about himself, and adopted a far more active lifestyle.
The Y is creating change in our community by creating change in our kids. As a proud supporter of the United Way, we can also be proud to know we have helped kids, just like Aiden, become healthier members of our community.
For more information about the services available at Joplin Family Y, visit joplinfamilyy.org