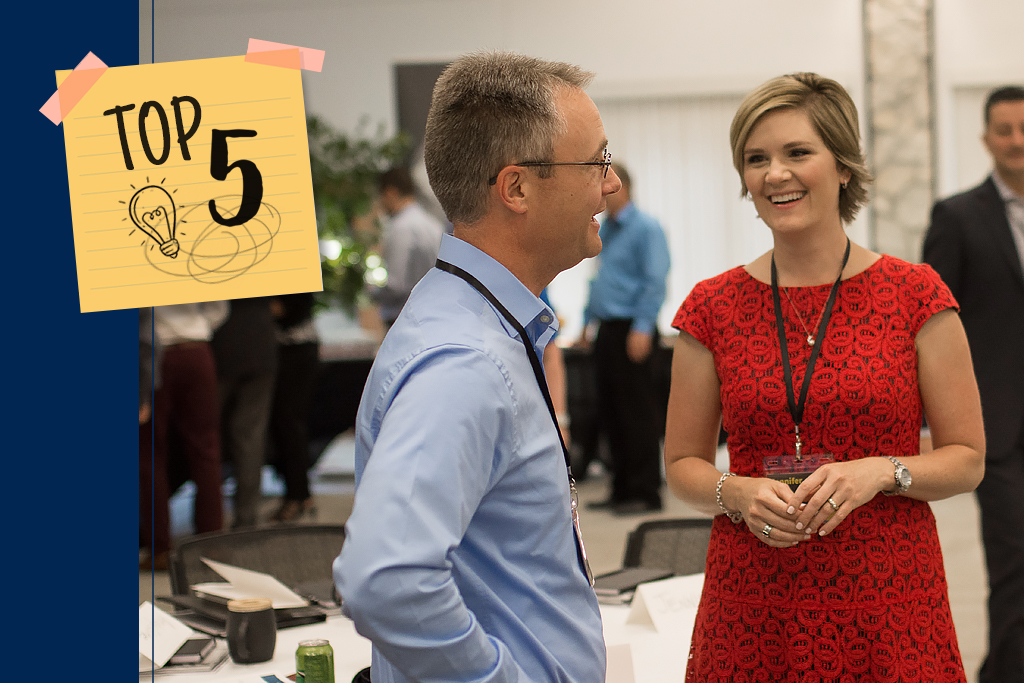 Expanding your professional network is an essential part of advancing your career. Yet, connecting with strangers can be difficult and leaves many feeling uncomfortable. We asked several of our employees for their top networking tips. Here are our favorites:
1. "When meeting someone new, I always try to repeat their name after they've introduced themselves. This allows me to say it out loud, helping commit it to memory. It also gives me a great opportunity if I didn't hear their name or heard it incorrectly." Kara Dixon, Marketing + Creative

2."When networking, it's important to build a genuine connection and show the other person you're interested in them. I often ask open-ended questions that force the other person to talk about themselves. You never learn by speaking — only by listening." Andy Cline, Hanes Industries
3. "Networking should be strategic. When I set out to meet a specific person or go to an event, I consider what goals I hope to achieve. When I'm able to articulate this, the connections I make are often more impactful." Cari Southern, L&P Automotive
4. "One piece of advice I got a long time ago was to 'make friends and be friendly.' Framing networking in this light makes it seem more natural and, at least for me, it seems to work." Dylan Hale, Global Procurement
5. "Try to get involved in projects that impact other areas of the organization, even if it doesn't appear to have a significant impact to your current role.  You never know when that knowledge will translate to a project or potential opportunity down the road!" Becky Burns, Corporate Accounting
And finally, we'll leave you with one more simple tip: "Smile! It will make you seen more open and welcoming." We totally agree, Dylan.