With 83 tradeshows planned this year, L&P's Exhibits & Events team is constantly on the go. Today we shadowed Autumn Bjugstad, Project Manager, to give you a glimpse into a typical workday for their staff — there's rarely a dull moment.
8:25 am: After grabbing her coffee, Autumn gets to work designing a tradeshow booth space. Members of the team are responsible for their assigned events from start to completion. This includes event registrations, managing budgets, designing booth spaces, coordinating signage and video production, and facilitating shipments.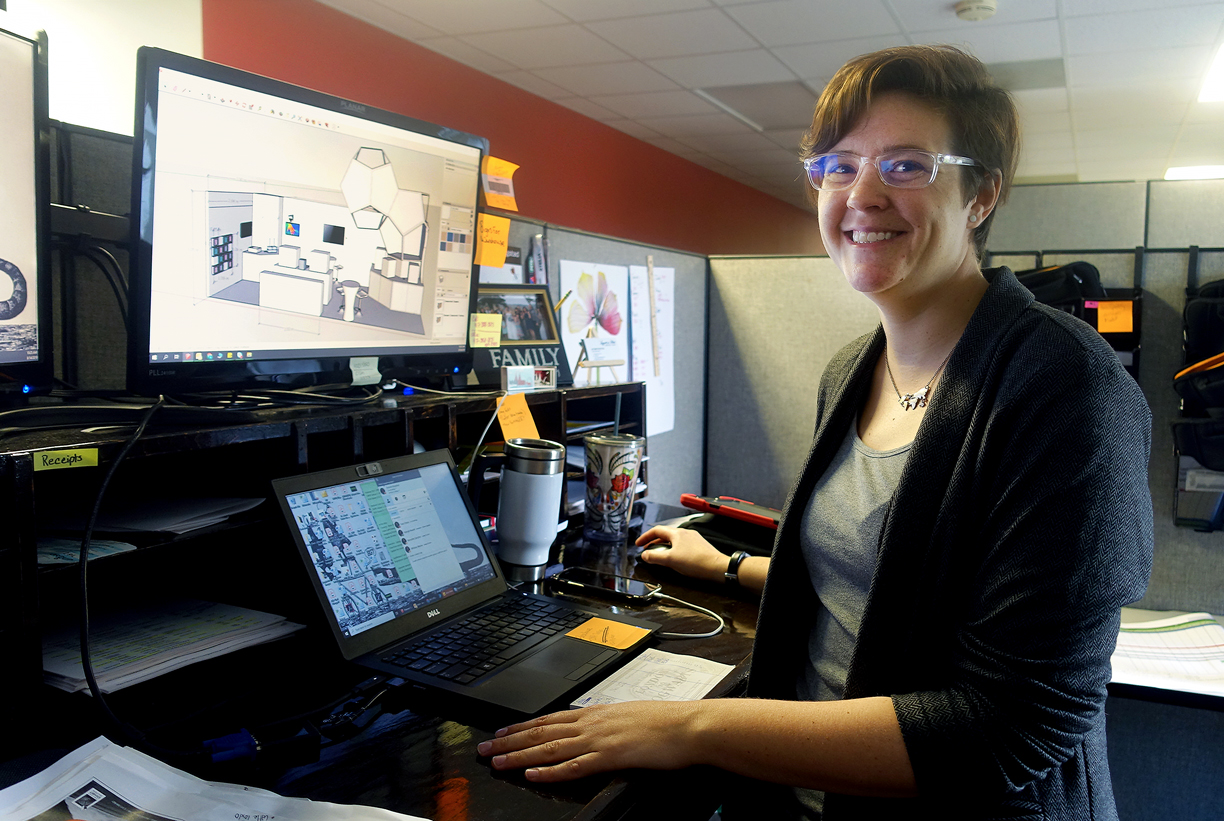 10:15 am: Autumn discusses color palette options with Kyleigh Newell, Account Representative. Her team meets regularly to collaborate on design details and provide each other with project updates.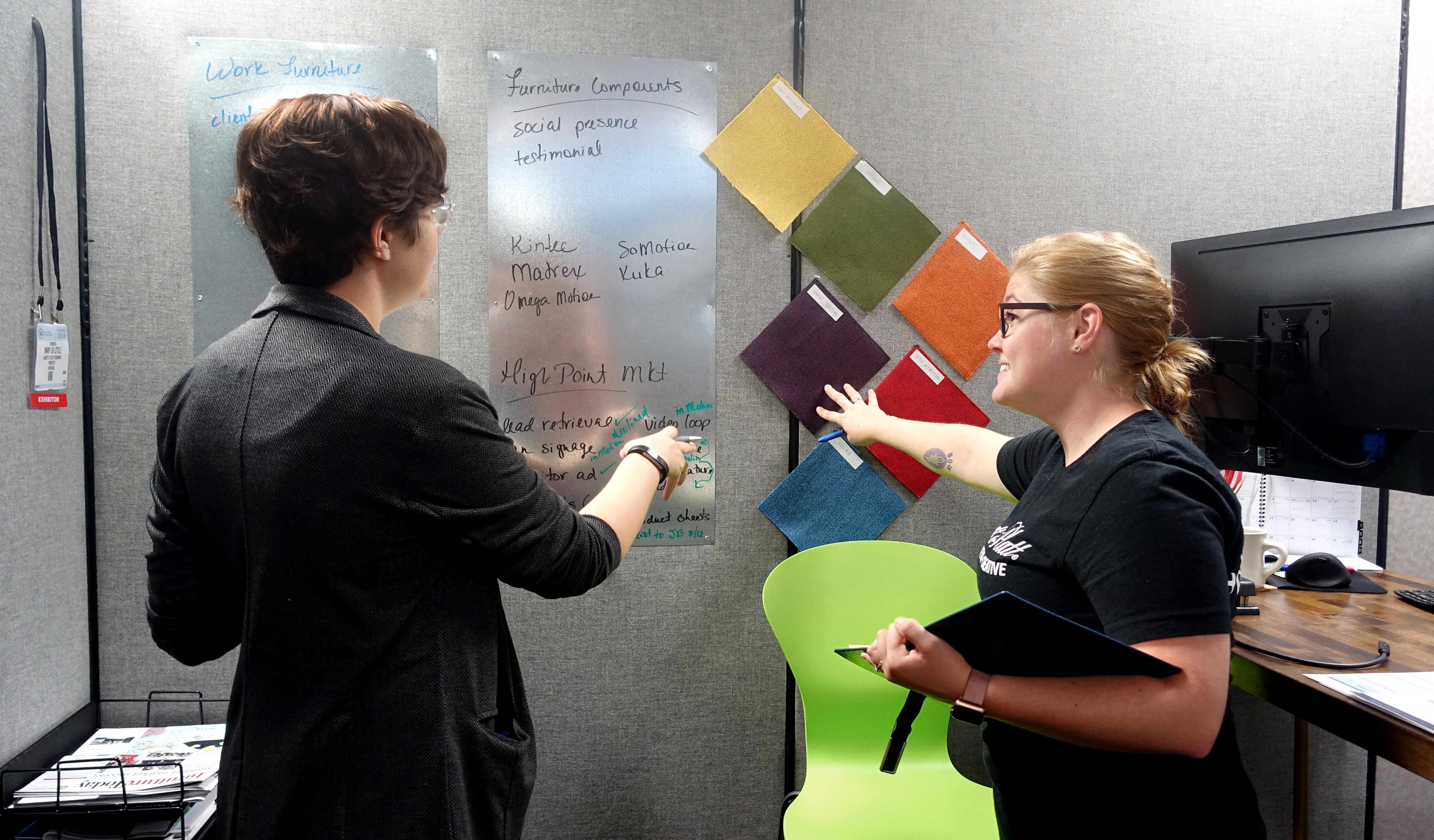 1:50 pm: After a quick lunch, Autumn heads over to the L&P warehouse to select office seating for an upcoming show. The warehouse stores office furniture, signage, tables, TVs, and structural components used to create engaging booth spaces.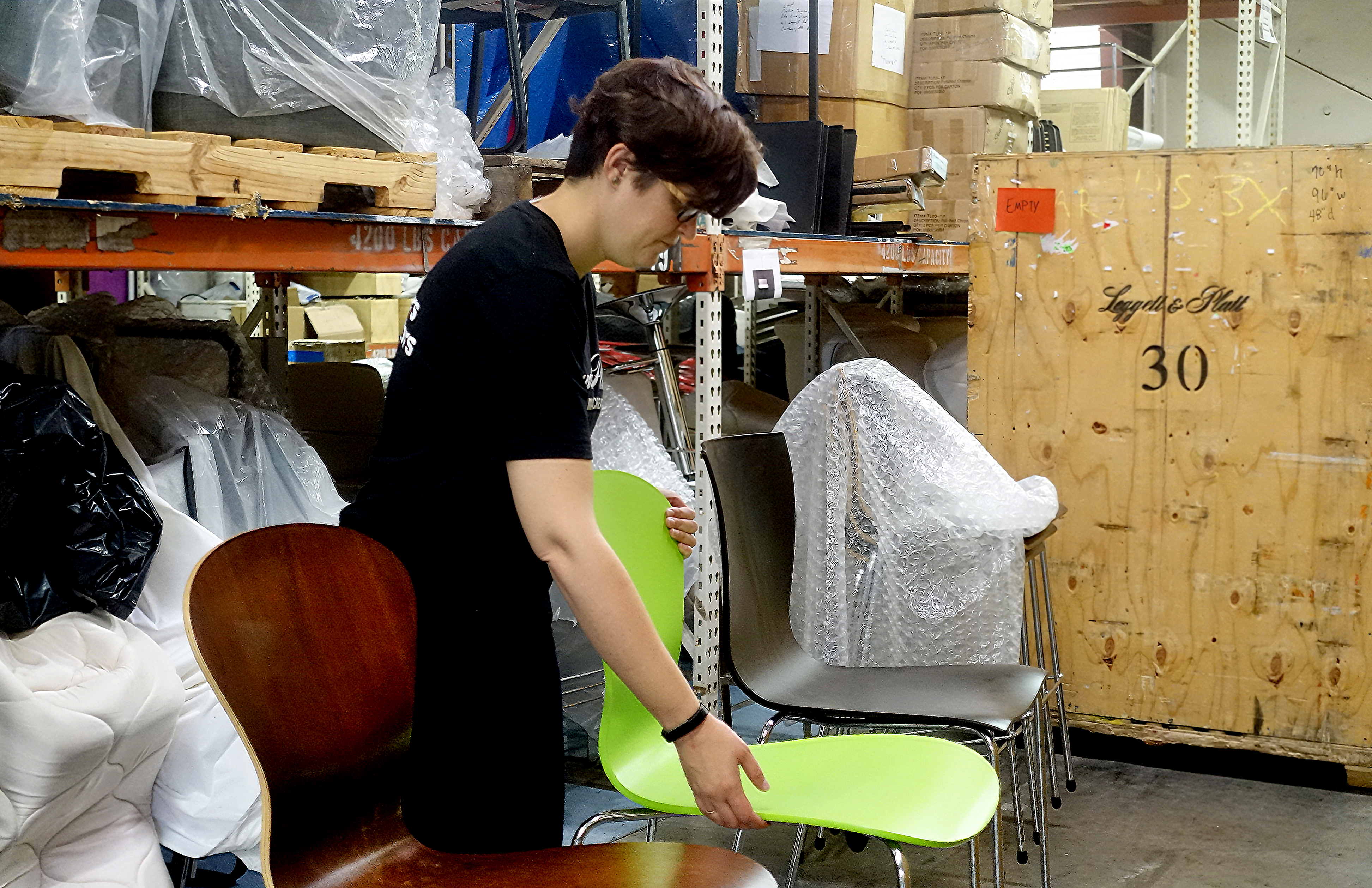 3:40 pm: At the end of the day, Autumn carefully packages tradeshow inventory to prepare it for shipment. International container shipments often take several months to reach their destination by ship — attention to detail is crucial when it comes to the logistics.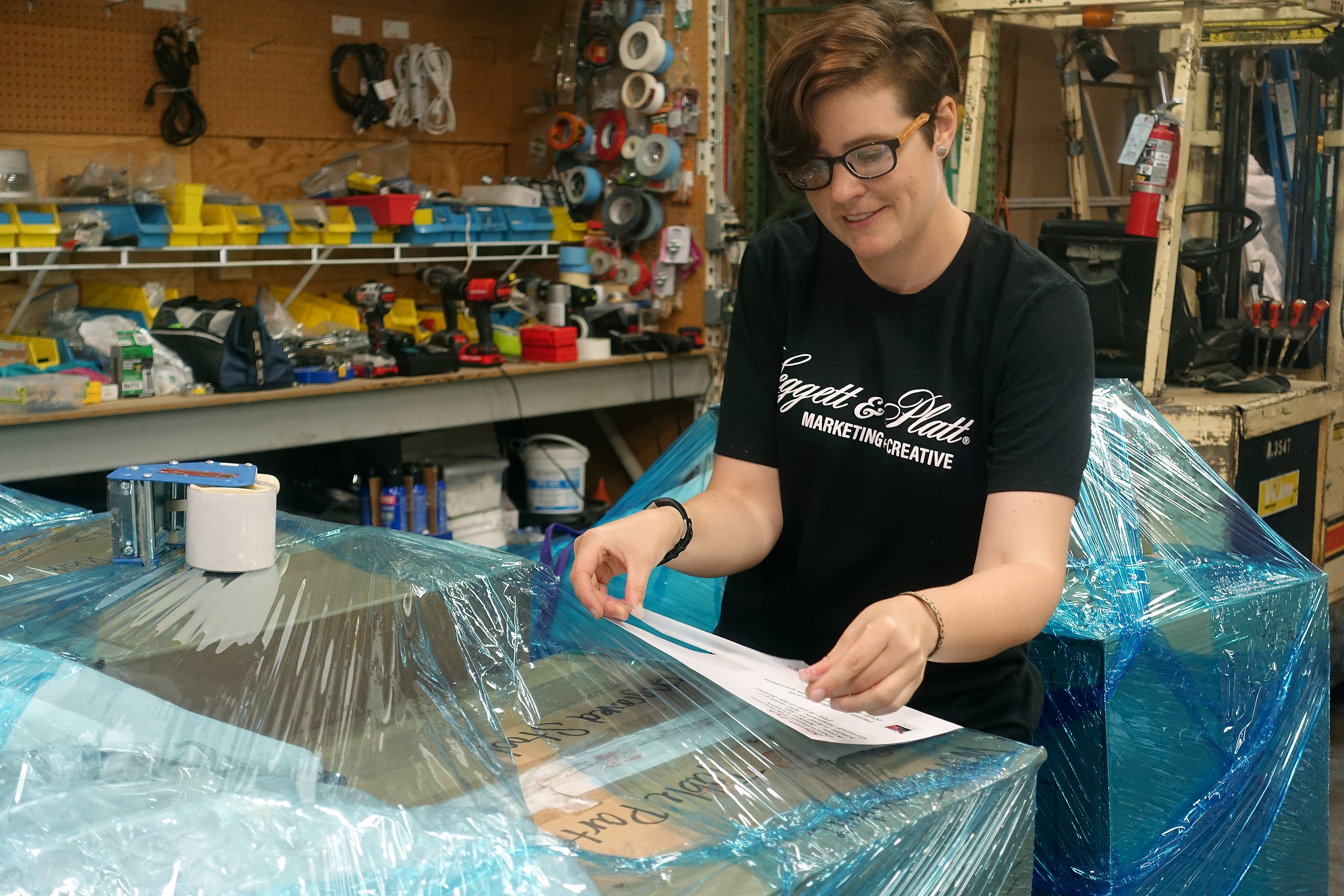 Once the shipments reach their final destination, Autumn packs her own bags and travels to assemble and manage the event exhibits.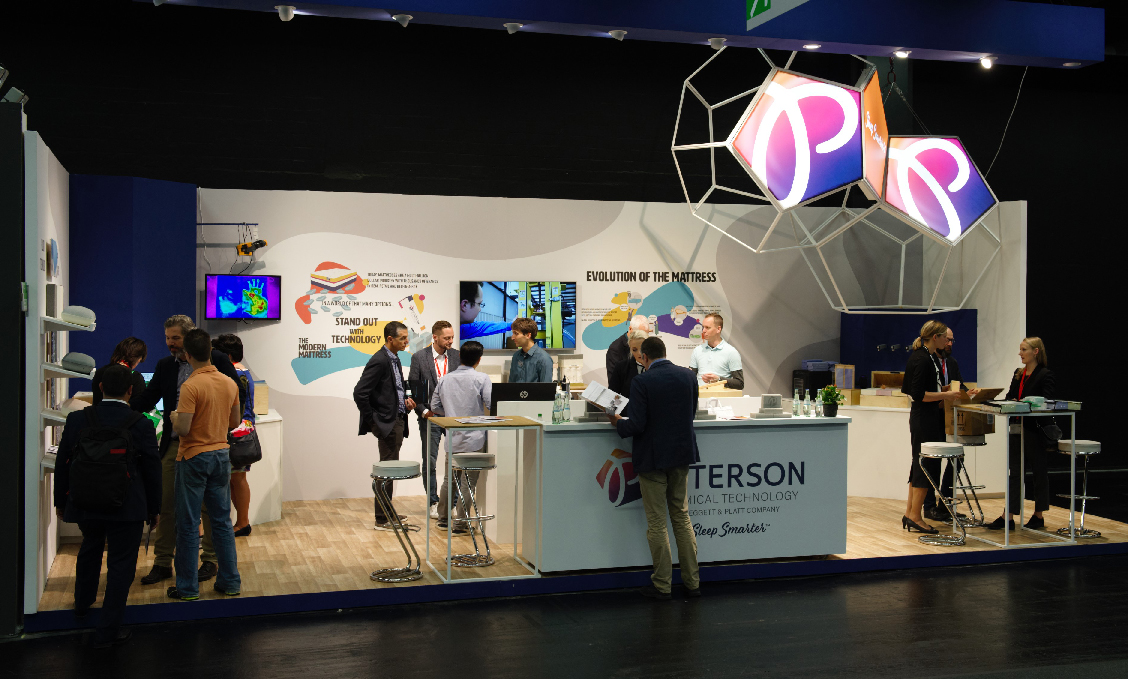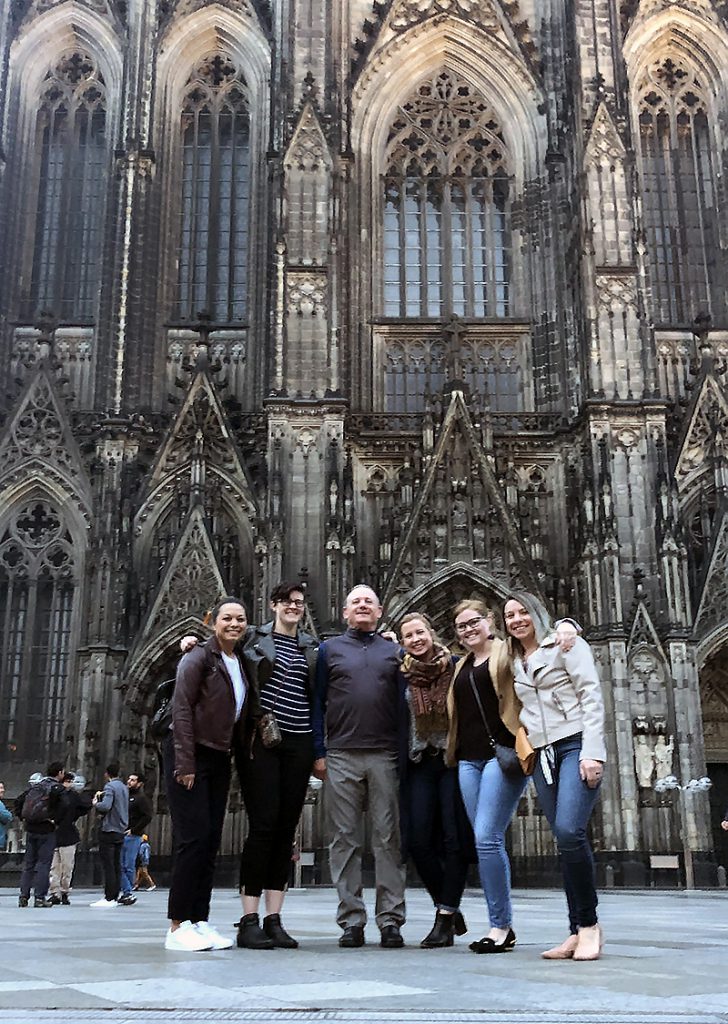 Since starting her job at L&P 15 months ago, Autumn has enjoyed traveling to trade shows in countries such as Germany and France, as well as cities such as Louisville, Chicago, Nashville, Dallas, New York, and Las Vegas.
"My job is really diverse," she shares. "I love having so many opportunities to travel, to meet new people, and to learn about the different businesses at L&P. Each and every day is unique."