Over the past month, we've been highlighting people, places, and products within our Furniture Products segment. Today we're spotlighting a vision system being used by Consumer Products to ensure quality products are delivered to our customers.
At Leggett & Platt, delivering a high-quality product is essential to building successful relationships with our customers. However, managing quality assurance on our product lines involves a great deal of planning, correction, and monitoring.
In January 2018, L&P's Adjustable Bed team began developing a new product with an existing customer. During that process, they had extensive discussions about ways to ensure complete and consistent manufacturing and delivery of units.
The team ultimately implemented a vision system designed to inspect each unit before it was packaged for delivery. The system is able to electronically analyze critical components of the bed base to determine whether any of the parts are missing or misaligned. If an error is detected, it must be corrected before the unit can continue down the production line for boxing.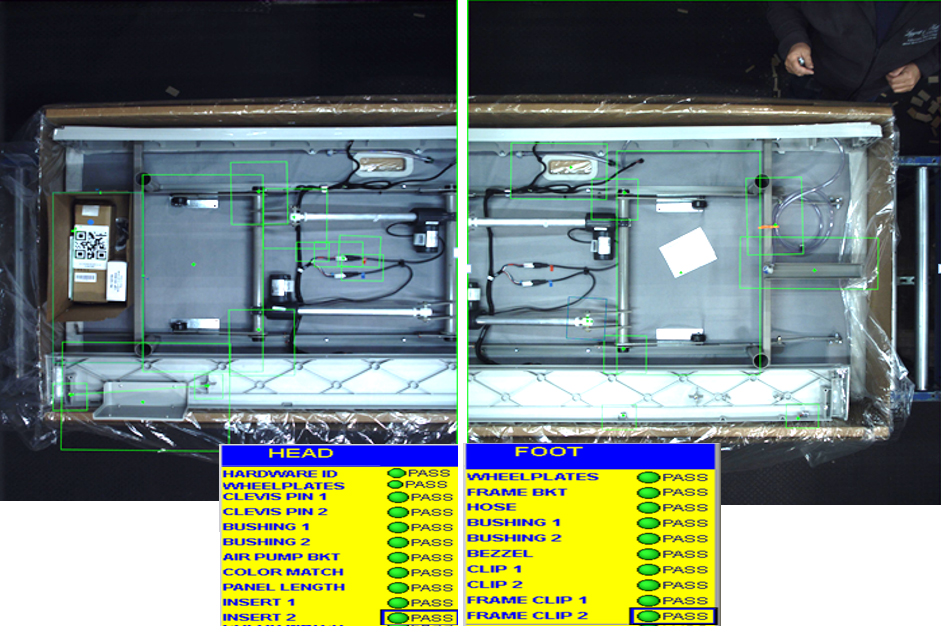 The black and white system substantially reduced their defect rating in the first few months. However, as the team analyzed the defects still being reported, they realized a color system could improve their outcomes. They made the upgrade, and both the contrast capabilities and higher pixel count allowed them to inspect even more points on the unit.
With the new vision system in place, the team was able to color code components and add additional quality checkpoints. This allowed the team to exceed their original target defect rate within 10 months!
According to Cody McCormick, Director of Sales: "We are just now gaining steam with this system. We've drastically reduced our missing parts warranty signal and have high hopes for other capabilities in the future."