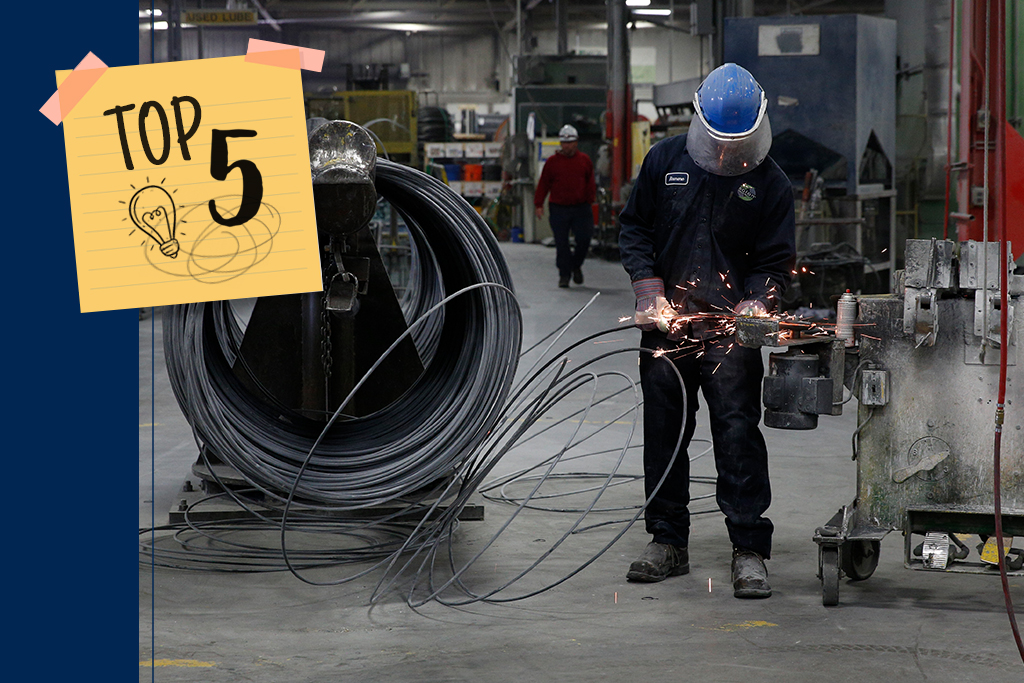 L&P recognizes the critical role that safety plays in all we do ⁠— 24/7 and 12 months a year. Through weekly Tool Box talks, ongoing safety training, monthly safety meetings, and other activities, we continuously strive to protect everyone who walks through our doors. We asked our Corporate Risk Team to share some of the reasons that employee safety is so important at Leggett & Platt. Here are their Top 5:
1. To show respect. Our employees are our greatest asset. It is a duty and moral responsibility of  L&P to look after our employee's protection. "I'm really proud that we've invested in the Safeguard initiative to give our people the tools for a safe work environment," says CEO Karl Glassman.
2. To help our employees have a better quality of life. We believe our employees should head home from work as good as or better than when they arrived each day.
3. To help reduce workplace stress. It's our goal to help reduce workplace stress and yield a better quality of life.  We strive to create a culture where our employees safeguard each other, on and off the job, every day.
4. To increase engagement. Safer jobs mean happier employees. Involvement in the safety program improves morale and leads to more long-term partnerships at work. "The most rewarding part of my job is seeing partners become excited about SafeGuard and making their facilities safe.  I consider it an honor to work closely with the branches to come up with solutions to eliminating and reducing hazards," shares Tammy Jones, Loss Control Engineer.
5. To help the business. A strong safety culture = a more successful business. Safe workplaces contribute to the overall success of the enterprise and all of L&P's stakeholders.