If you want to get to know Leggett & Platt, you should get to know our people first. What better way than by seeing a few of their favorite things?
Mary's role: Business Profitability Analyst in LBSO (which stands for Leggett Business Systems Office)
Job in a nutshell: Building and maintaining financial models to help our business units allocate general ledger costs to customers and products.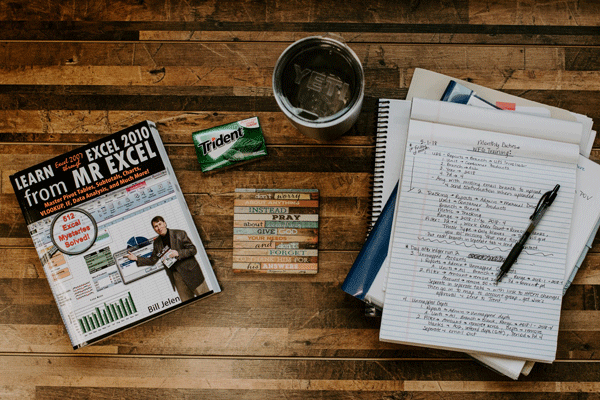 Mr. Excel book – My job is very Excel-driven; I do a lot of analysis for special projects. I'll admit it – sometimes I'm challenged with new or complex Excel functions, and Mr. Excel comes in very handy.
Gum – I chew gum throughout the day, everyday! It keeps me from snacking.
Yeti – It says "Aloha!" on the side and reminds me of one of my favorite vacation spots. I'll let you guess where.
Coaster – I live by its message everyday. I can be prone to worrying, and this was a gift given to me by a dear friend to remind me that worrying should not be my focus.
Notes – I live by taking notes. I like to have something tangible to use as a guide instead of asking repeat questions to my supervisor. Also, if I'm struggling to understand something, I study my notes to try to figure out a solution.
Want to see more? Check out a few Office Must-Haves from the past.