If you want to get to know Leggett & Platt, you should get to know our people first. What better way than by seeing a few of their favorite things?
Claudia's role: Credit Manager I – Remote Specialist
Job in a nutshell: Finding ways to control, reduce, or eliminate higher-risk transactions with international customers by doing evaluations of creditworthiness.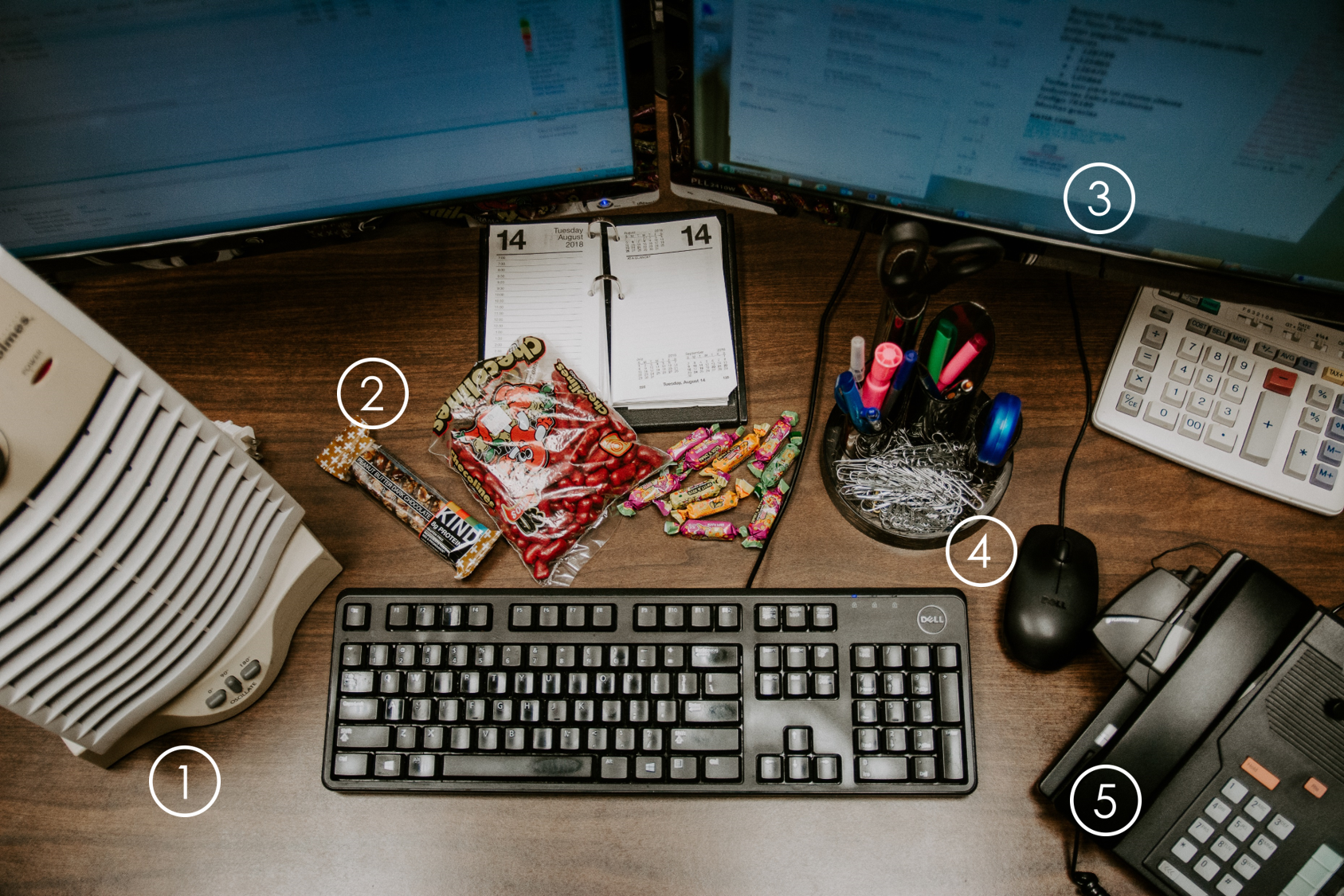 Space heater – I try to bring summer inside my office! Since I'm a cold-blooded person, I'm freezing all. the. time. So, my heater is one of my essential items!
Snacks – I definitely need to be snacking through the day or I can't make it. I typically have a protein bar and green tea during the morning, and fruit and spicy Mexican candy in the afternoon. (Yes, the Mexican candy must be spicy to keep me going.)
My computer – Obviously this is a must-have item for most professionals. In my role, I'm responsible for the collection of accounts receivables within the agreed-upon terms, and a lot of this day-to-day activity happens on my computer.
Colorful pens – Who said reports need to be boring in black and white?
Headset & phone – As much as I love email, I also make a lot of phone calls to other Leggett locations. It's always nice to talk to other L&P employees and put a voice to the name!
Want to see more? Check out a few Office Must-Haves from the past.