If you want to get to know Leggett & Platt, you should get to know our people first. What better way than by seeing a few of their favorite things?
Jeff's role: Senior Internal Consultant
Job in a nutshell: Connecting dots, building bridges, and finding ways for people, data, and systems to achieve better outcomes for everyone.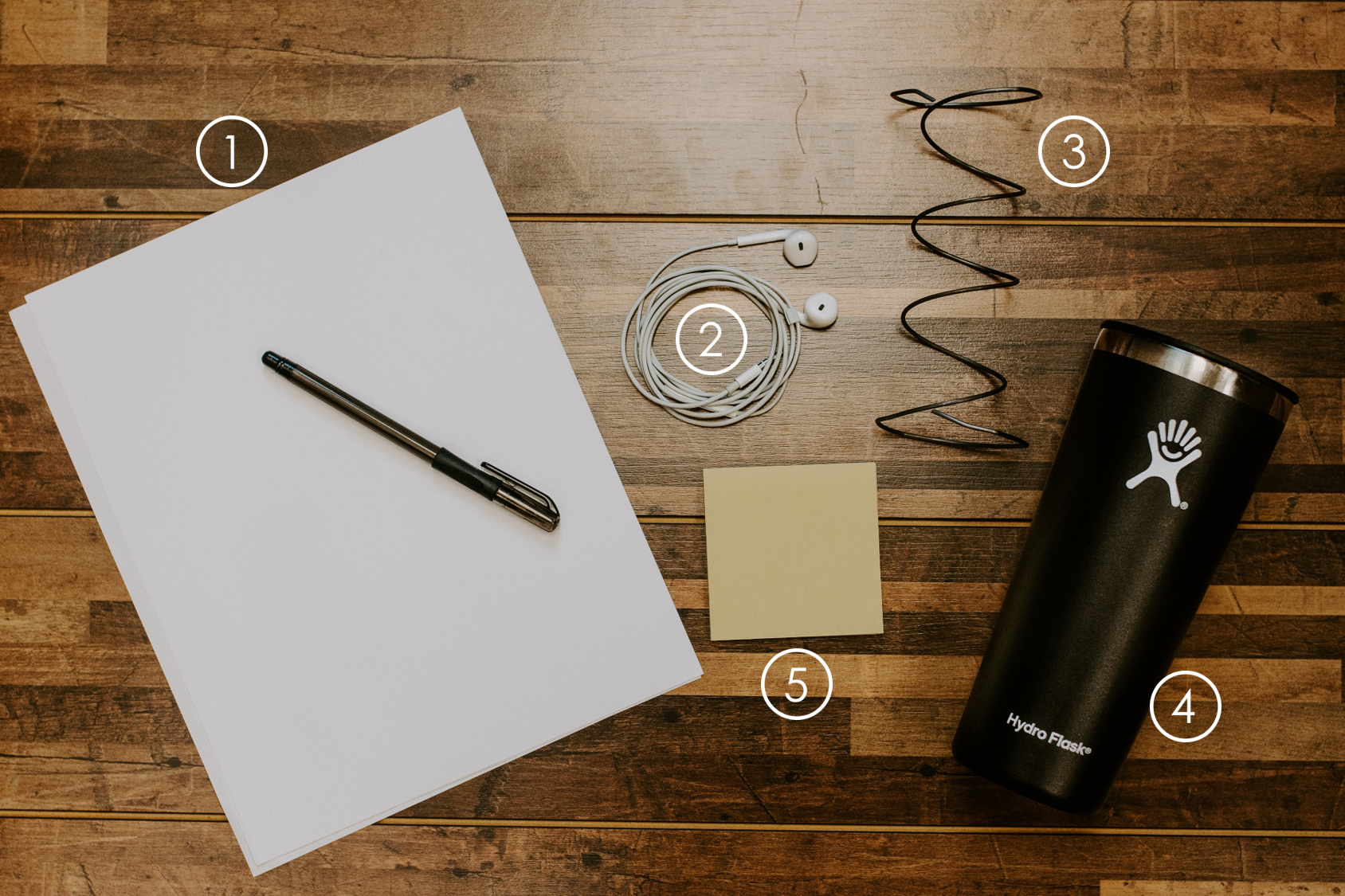 Pen & Blank Paper – I am often in meetings and this is a great place to start. The manual process of writing seems to help my recall of potentially useful information as much as the actual notes do.
Headphones – After reading Disconnect: The Truth About Cell Phone Radiation, What the Industry Has Done to Hide It, and How to Protect Your Family (Davis, 2010), I refuse to talk on a cell phone without a wired- or Bluetooth connection. When my kids were younger, I banned them from talking more than 30 seconds on a cell phone without a headset or at least a finger's width of air between their head and the phone… but I digress. My point is that I always have headphones handy.
An Innerspring – I work for a company whose past and future fortunes are tied to making products which improve people's lives. I keep a spring as a reminder of both what we do and the folks who make it happen.
Coffee Mug – Having a mug in my hand gives me a physical reminder to be a better listener (can't talk and drink at the same time!) and sets a more conversational tone for meetings. Also, the HydroFlask mug was a Father's Day gift that can keep coffee hot for hours… it's remarkable!
Post-It Notes – For important "focus" items. So nothing falls through the cracks. It's a very sophisticated system.
Want to see more? Check out a few Office Must-Haves from the past.