It's a new year, folks, and we've got some new faces at L&P! Throughout January, we'll introduce you to several of our recent hires and their thoughts on the year ahead.
Meet Brad Applebaum, 3D Modeler in Creative Services at L&P.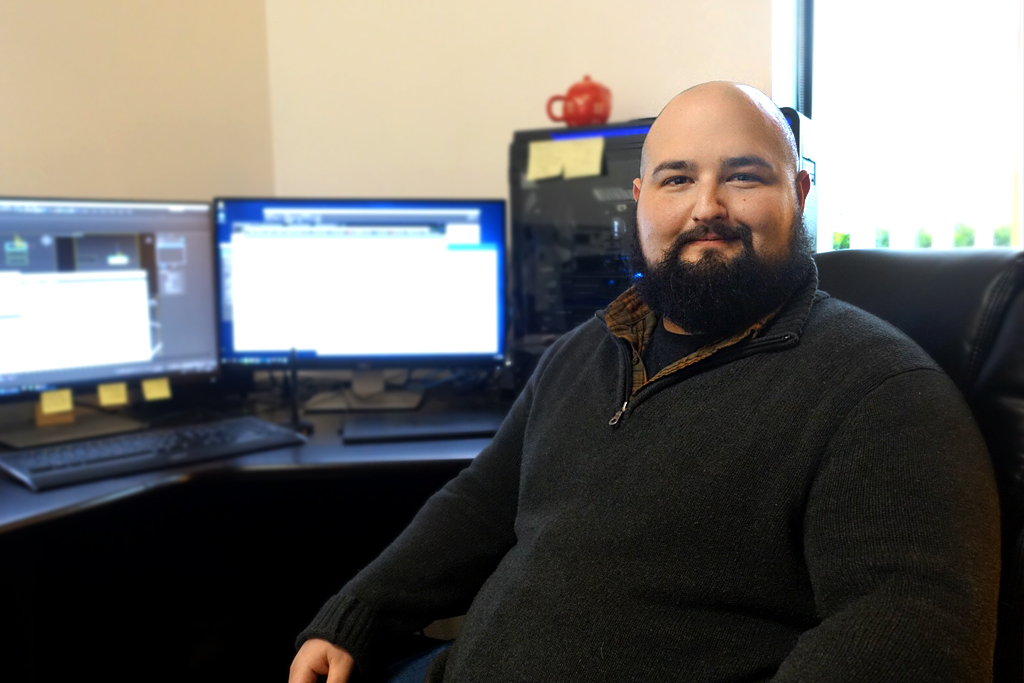 What brought you to Leggett?
I graduated in 2009 and have worked several jobs in the industry. However, I was searching for a more stable career opportunity. I found Leggett & Platt's profile on LinkedIn and was immediately attracted to the company's long history. I like that L&P feels like a small, local business, yet has the opportunities of a much larger company.
What's something surprising about you?
I'm a game developer in my spare time. I have one published title, "Healer: A Light in the Darkness," which is available on the iTunes store. I also have several other community games that I share with friends. I enjoy this hobby because it really brings together my passions for storytelling and design in a fun way. I also get to collaborate with some very talented people.
What's your biggest goal for 2019?
I really want to help our small 3D department make waves. Creative Services has had a talented 3D artist and animator for years. Now that there are two of us, we're looking for more ways to increase our capacity and save company resources—all while keeping within Leggett's overall culture and mission. While this is really a goal for the entire department, I'd like to champion the cause for 2019.