If you want to get to know Leggett & Platt, you should get to know our people first. What better way than by seeing a few of their favorite things?
Grey's role: Advanced Network Analyst
Job in a nutshell: Assisting to install, configure, and monitor Corporate's servers and file storage appliances, as well as assisting with server-based applications and utilities.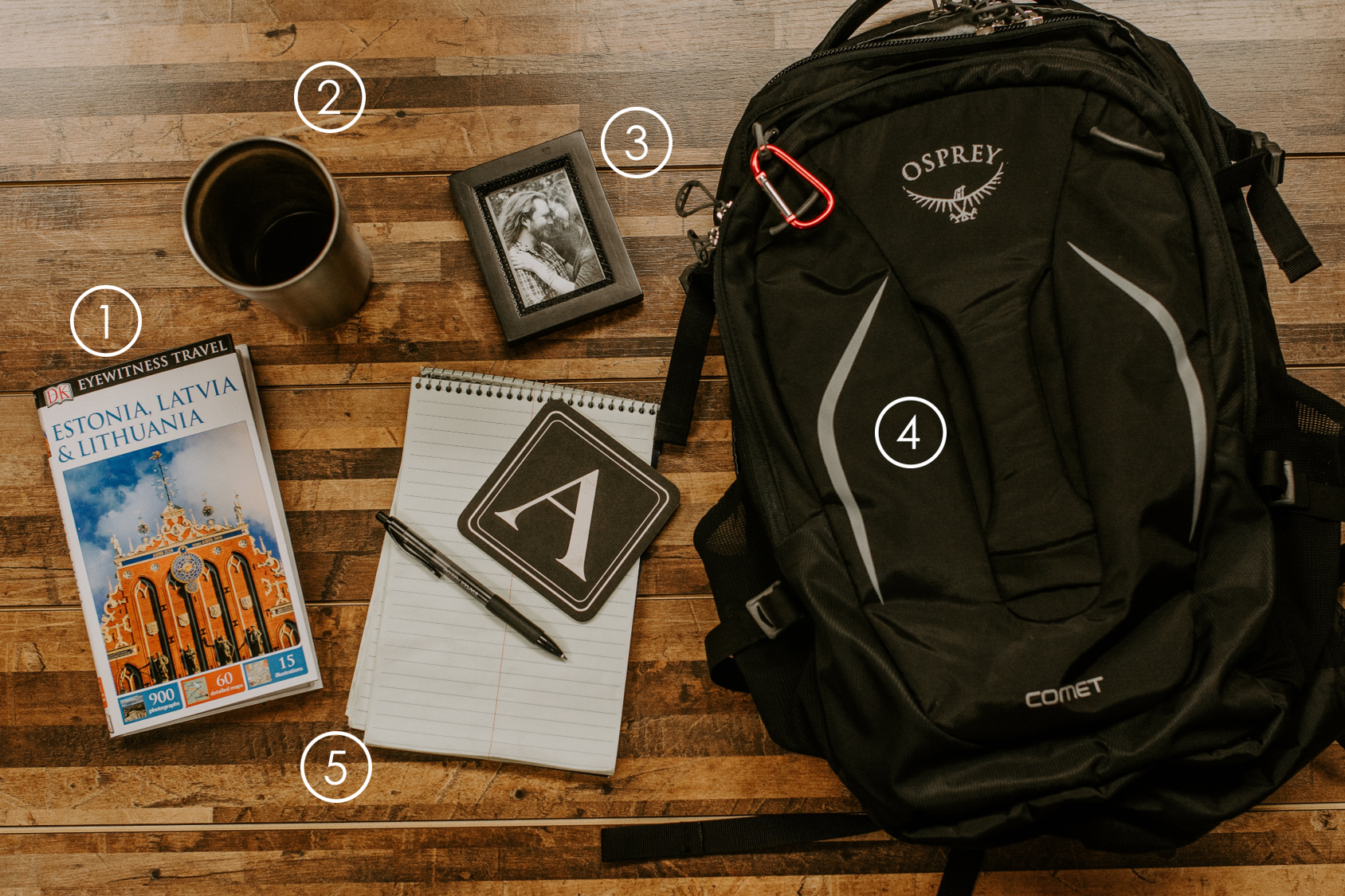 Travel Book – I just got back from a vacation to Europe! Before I left, I enjoyed thumbing through the book during lunch. It was exciting to plan out my trip!
Coffee – Morning and afternoon coffee helps maintain my focus throughout the day.
A Favorite Photo – I remember the day this was taken of me and my girlfriend. I recently moved from Arkansas, and seeing this photo reminds me that I moved here, in part, to be closer to her. I'm grateful to have landed an opportunity with L&P.
Backpack – In addition to holding my work laptop, it holds a few tools in case I need to go perform some work on a server.
Pad of Paper – When I need to remember something important about an application or server, it helps me to write it down as opposed to just typing it out.
Want to see more? It's been a minute since we've worked on this series, but we're back! Check out a few Office Must-Haves from the past.