Last Friday, manufacturers across the United States celebrated Manufacturing Day, also known as MFG Day, by opening their doors to showcase the potential of modern manufacturing and inspire the next generation of manufacturers.
This year, five L&P locations hosted MFG Day activities:
• Flex-O-Lators in Carthage, MO
• Flooring Products in Berwick, PA
• Genesis Seating in Kentwood, MI
• Davidson Plyforms in Grand Rapids, MI
• Adjustable Bed (Consumer Products) in Spring Hill, FL
Our Adjustable Bed branch in Spring Hill, Florida, hosted a representative from NAM (National Association of Manufacturers) and a Recruiter in Workforce Development at Pasco-Hernando State College.
They were also visited by students from Bishop McLaughlin Catholic High School.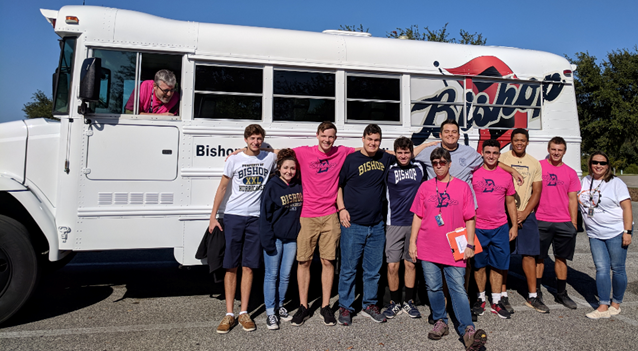 "The caliber of the students was very impressive," says HR/Safety Manager Laurel DeMattia. "When we asked them what they wanted to be when they grew up, here's what we heard: Forensic Scientist, Geo Chemist, Biomedical Engineer, Aerospace Engineer, Astronaut, and Mechanical Engineer!"
Activities for the day launched with a recorded safety message from our CEO Karl Glassman and presentations from several branch leaders. The students also experienced a hands-on tour from Spring Hill's Production Supervisor, Line Leads, and Quality Manager – and they built a bed!
It was unanimous: This was the students' favorite part of MFG Day.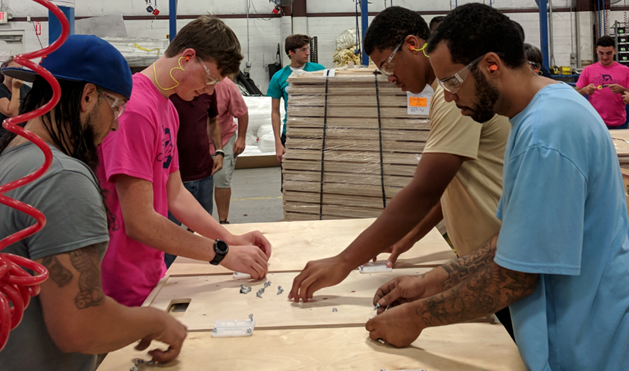 "We had a wonderful day, especially when we consumed more pizza than the combined weight of the students!" jokes Laurel. She and the team agreed to partner more with the school in the future, since it's about a mile around the corner from Spring Hill.
Pizza and partnership – a winning MFG Day!