If you want to get to know Leggett & Platt, you should get to know our people first. What better way than by seeing a few of their favorite things?
Marko's role: Research Analyst
Job in a nutshell: Helping to analyze and acquire companies that can strengthen Leggett's portfolio of businesses and improve shareholder returns.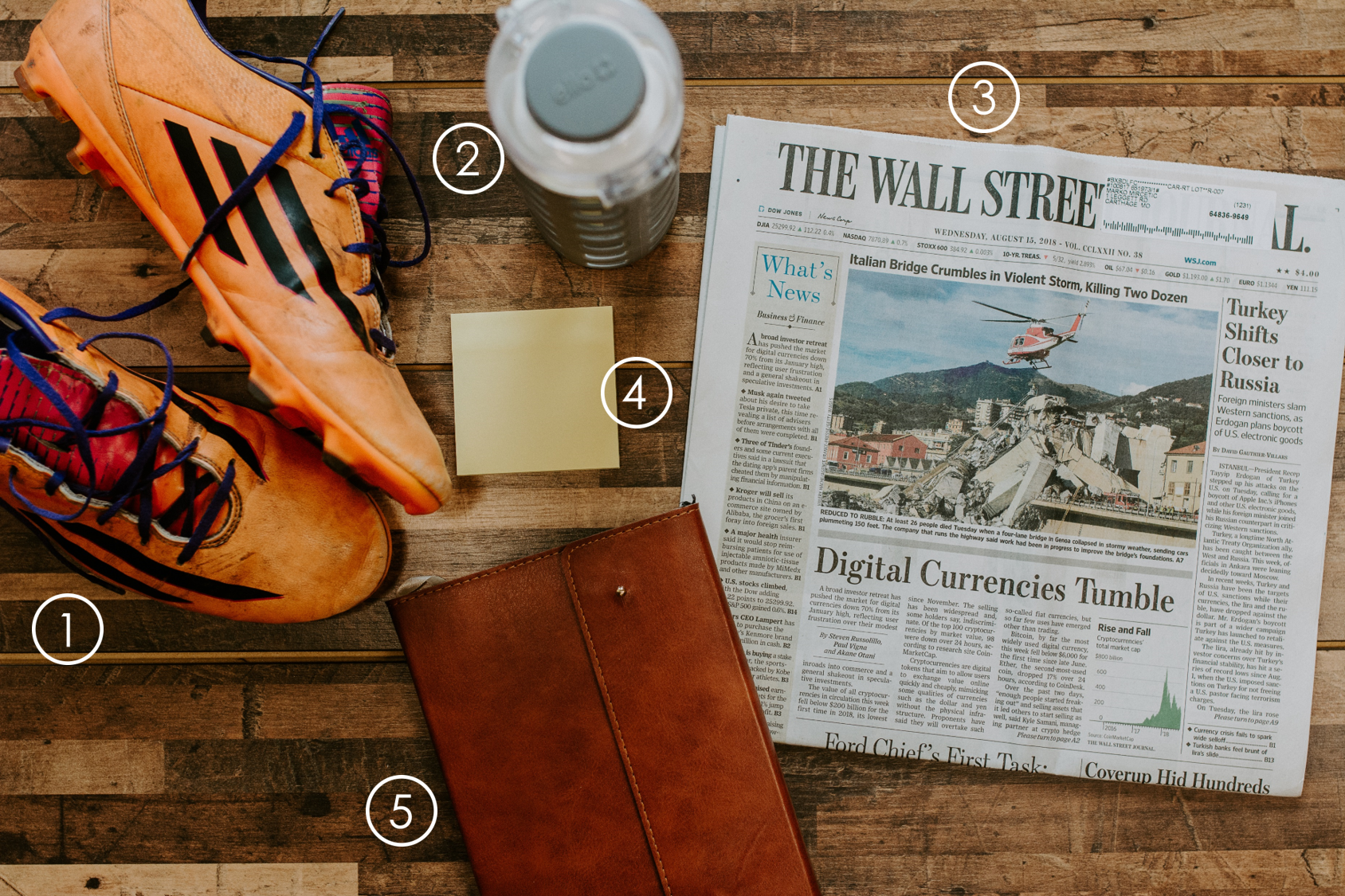 Cleats – If time allows, I'm always up for some lunchtime soccer. A group of employees regularly plays on the field across the street! It's a great way to get a workout and meet other people around L&P.
Water Bottle – I am not a huge coffee or tea drinker, even though I'll have them once in a while. I am all H2O (well, about 60% if you want to get scientific here). I go through 2 or 3 of these bottles a day.
WSJ – Good ol' Wall Street Journal – my way of staying plugged in to the world around me.
Sticky Notes – When I'm in the middle of a mergers and acquisitions (M&A) deal, things happen fast – really fast. Sticky notes to the rescue. I usually jot down my new to-do's and stick them on my monitors, a method I borrowed from our former treasurer!
Notebook – This is a must when I am headed to a meeting. Tough to replace plain old paper and a pen… it's just so efficient! And the leather is fancy.
Want to see more? It's been a minute since we've worked on this series, but we're back! Check out a few Office Must-Haves from the past.