It's a new year, folks, and we've got some new faces at L&P! During the past few weeks, we've been introducing you to several of our recent hires and their thoughts on the year ahead.
Last but not least, meet Tyler Little, Shop Technician at Leggett & Platt. He started with us in November.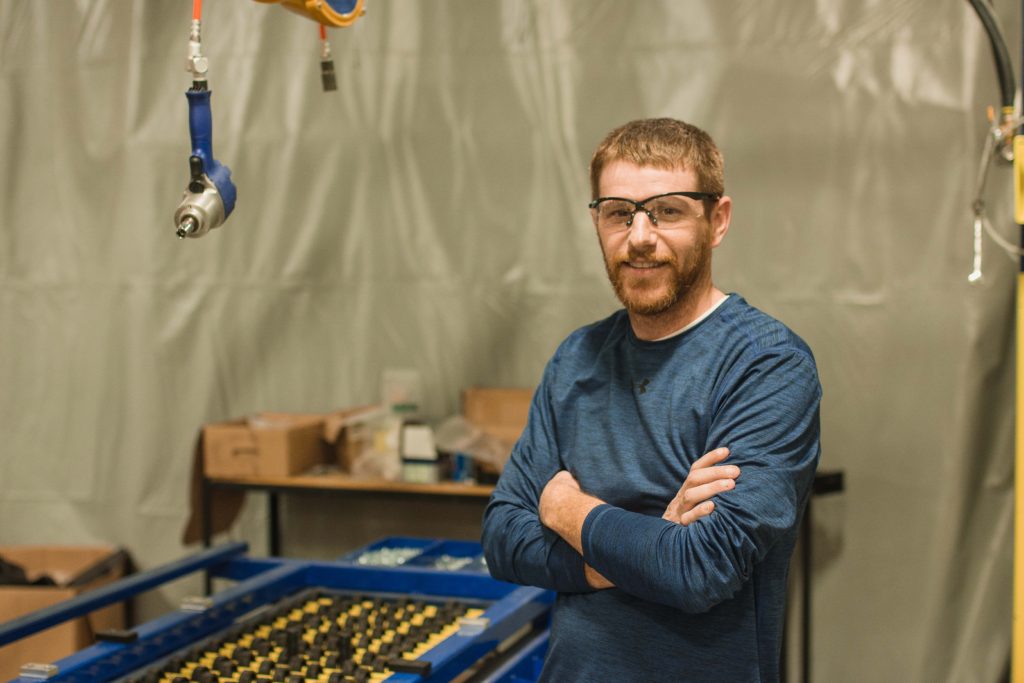 What brought you to Leggett?
A friend referred me to Leggett. I grew up on a farm and previously worked in a warehouse that got down to -10° F. I was looking for a new position with better hours and stability. At Leggett, I assemble adjustable bed prototypes and I'm really enjoying it.
What's something surprising about you?
I am an avid hunter and fisherman. My biggest catch was a 9-pound bass and my favorite places to fish are strip pits around the area.
What's your biggest goal for 2018?
My job at Leggett affords me a more consistent work schedule, so I'm really wanting to spend more time with my three kids in the new year. They are very involved in sports and activities, and I'm looking forward to cheering them on. My 7-year-old daughter just received first place in her gymnastics meet and I am a proud dad!