If you've ever worked in the service industry or planned an event of any size, you know how demanding these roles can be. Nancy Robinson and Tammy Snyder work in the Facilities Department at L&P's Corporate Office. Both can face hectic days, but they do so with smiles on their faces.
In the flurry of the service industry, you have to have a little fun, and Nancy and Tammy are two of our best at doing just that.
Nancy Robinson is the Event Coordinator for our Conference Center, and she's worked for L&P for just over 7 years – at least, this time around. Her Leggett career actually began in 2004 before taking some time off and then returning in the summer of 2010. Prior to her event planning role, she worked as a Leggett Travel Agent and then as a Meeting Planner.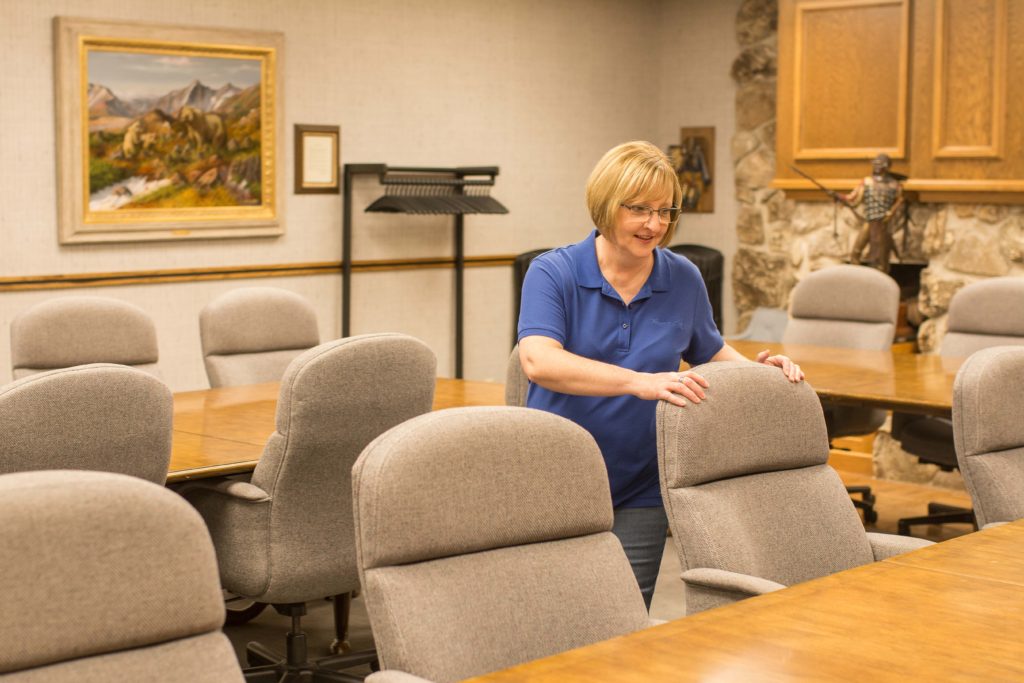 Nancy stays busy with the wide variety of events that take place on the corporate campus. She ensures chairs and tables are set up specifically to meet the needs of the event while also making sure breakfast, lunch, dinner, snacks and beverages are available for the event to be successful. She also assists with completing many A/V requests. When each little detail falls into place and the event goes off without a hitch, Nancy knows she's done her job well.
In her free time, Nancy loves to shop. She laughed, "People might be surprised to know that I actually have clothes that don't say Leggett & Platt on them!"
Tammy Snyder works in the food service setting, helping out in our Corporate Café. She's been with L&P for a year and a half.
Before Tammy joined Leggett, she worked in hospital and medical office settings for 27 years. When she made the switch to L&P, she was excited about an opportunity that would be fun, fulfilling, and an entirely different experience to finish out her years until retirement.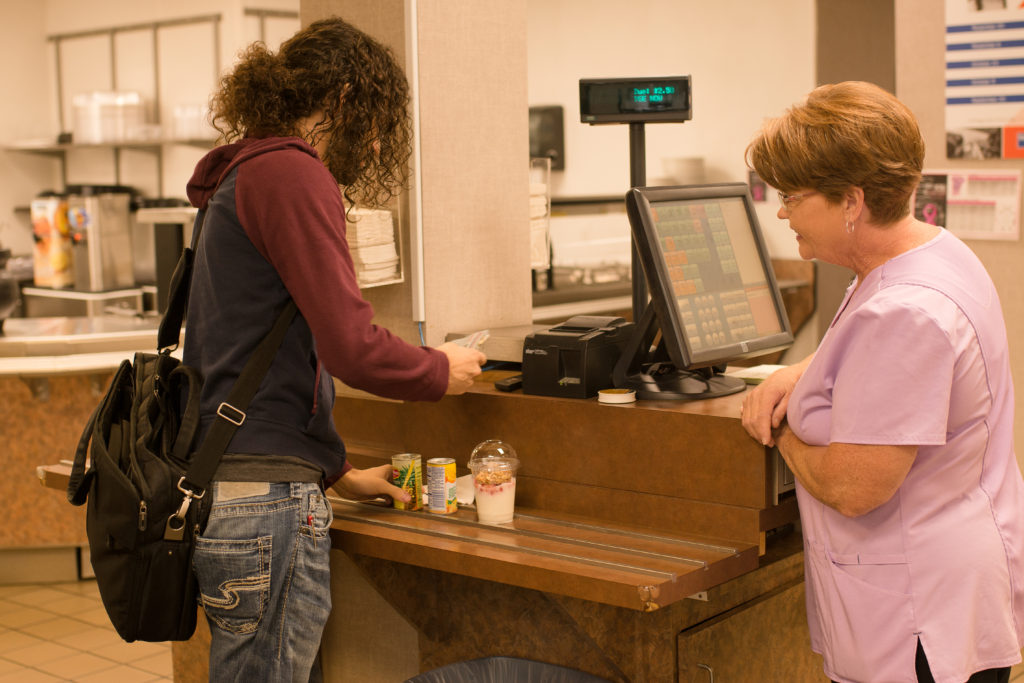 In her role, she makes sure the front end of the cafeteria is stocked with supplies and kept tidy at all times. She also manages inventory. Tammy's first priority is assisting fellow employees at the cash register, which also happens to be her favorite part of her day.
"I get to see lots of faces every day – some I'm meeting for the first time – from all departments! Many people only see a few faces around their departments or offices. I enjoy seeing the regulars and look forward to the new faces who don't come down to the cafeteria as often!"