Life is about taking risks, and a startup can be just that. When Eric Miller, Electronics Engineering Manager at L&P, was hired to launch an Electronics Lab for our Adjustable Bed Group in Kansas City, MO, he knew he would be in for a challenge. Eric had been working on his master's degree in Engineering Management when he was contacted by Leggett. "As part of my coursework," he said, "I had done a lot of in-depth studies on startup companies and entrepreneurs, and I found the idea of starting something from the ground up very appealing."
Eric took the risk and joined L&P in April 2016, ready to embrace a "different kind of challenge." Eric has always been interested in management, but at the same time, he considers himself an engineer at heart. "With this opportunity," he said, "I saw a chance to jump into a management role while still be a part of the design process. I just couldn't pass it up."
Growth + Innovation
The Adjustable Bed Group has experienced significant growth within the last several years. Historically, the idea of an adjustable bed has been perceived by many consumers as merely a hospital bed for the home, but over time, that perception has changed. "Technology has successfully infiltrated the bedroom," Eric added. "I have a TV and a laptop in my bedroom at all times, and I think many others do too. Now, when consumers see an adjustable bed, they don't just see a hospital bed; they see a device that will help them to sleep better at night and make their bedroom more useful during the day."
The new Electronics Lab lends itself to a variety of research and development opportunities. The on-site engineers and technicians spend their days researching new technology that will enrich customers' lives and hopefully improve their quality of sleep. They also work to develop new products. "Our ultimate goal is to take products from concept to production," Eric explained.
The freedom to create is very exciting for Eric and his team. But the challenge goes beyond invention. "I think a better word for what we do is innovation," Eric stated. "The distinction lies in the execution of the idea. To innovate, we can't just come up with new ideas; we must put those ideas to use in a way that is profitable to the company. That is the real challenge and how this lab will hopefully be able to bring added value to L&P."
What's next?
Eric and his new team are working towards launching their first product by the end of the summer. "Currently we are expanding Leggett's two key technologies: LPSense and LPConnect," he said. "We're working on several ideas that will broaden the market appeal of these technologies."
Additionally, Eric and his team have several new technologies in the research phase right now. "We want to help people sleep better and ultimately improve their overall health. We also want to make the bedroom smarter and integrate with other smart devices around the home. The bedroom of the future is coming, and we want it to come from Leggett."
About the Author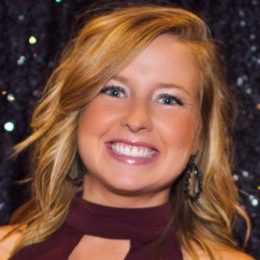 As Talent Advisor for Leggett & Platt, I have the privilege of helping people take risks in their careers. I am responsible for finding top quality candidates who will fit into the culture we offer at L&P. Communication, problem solving, and creativity make up a huge part of my role.
In my spare time, I enjoy traveling, traveling, and did I mention traveling?! My personal and professional life has allowed me the opportunity to travel extensively throughout the United States and parts of Europe, Mexico, and the Caribbean. Some people get a "runner's high," but I get a "traveler's high" every time I book my next adventure. Did I mention I once traveled around the country for 44 weeks straight?