It's a new year, folks, and we've got some new faces at L&P! During the past few weeks, we've been introducing you to several of our most recent hires and their thoughts on the year ahead.
Meet Cooper Smith, an Internal Auditor at L&P. He started with us in December!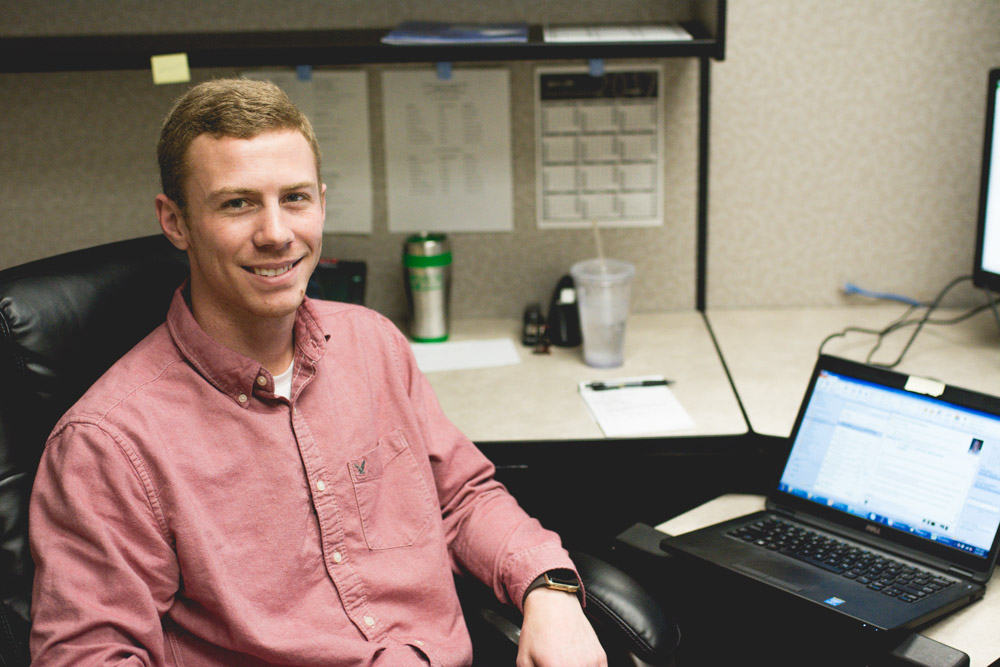 What brought you to Leggett?
I was an Internal Audit Intern at L&P during the summer of 2016. I got to travel to our branches in Pennsylvania, Kentucky, Canada, and Utah. Since I enjoyed my internship very much, I applied for a full-time position and started as Internal Auditor after I graduated in December. The atmosphere here is very cool – friendly and laid-back.
What's something surprising about you?
I volunteer with my church every Wednesday night by leading a small group of teenage guys. I participated in a small group as a high school student, and it was very foundational for me during those years. So, leading a small group and giving back has been very near and dear to my heart.
What's your biggest goal for 2017?
Coming into a new job, I simply want to learn all that I can. Being young and fresh out of college, I have an incredible opportunity to learn and soak up all I can from my colleagues. Additionally, I would love to go to Europe at some point; I'm not sure if I'll get there this year, but someday!