If you want to get to know Leggett & Platt, you should get to know our people first. What better way for you to do that than by seeing a few of their favorite things.
Randi's role: Corporate Environmental Auditor
Job in a nutshell: Helping operations maintain federal and state regulatory environmental compliance and implementing the Eco Initiative.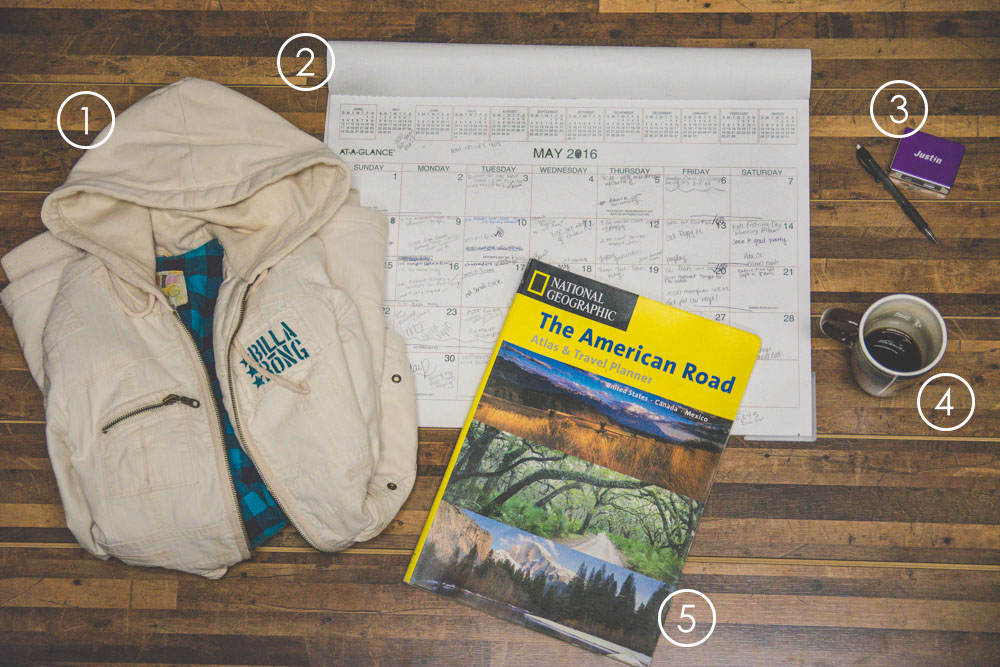 Jacket – My office is freezing!
Calendar – Call me old school, but I can remember better if I physically write down meetings, appointments, and to-do's.
iPhone Mobile Charging Pack – I travel a few times per month for environmental audits. The charging pack holds three full charges for my iPhone, which allows me to pass time at airports and on flights. I hate worrying about a dead phone!
Coffee – My morning pick-me-up. I prefer two cups in the morning (maybe one in the afternoon) and I take it black — no cream, no sugar.
Map – Whether by map or GPS, I'm always navigating new cities. I have a giant map of the United States on my office wall, and it helps when I'm planning the next few months of travel for work.
Want to see more? Check out the series introduction.