Note: This material was pulled from our in-house class, Customer Focus, taught by Director of Learning & Development Alissa Owsley. For more learning content like this, check out our 2-part SlideShare series on The Art of Coaching Employees and 6 Truths about Persuasion.
At Leggett & Platt we equate good customer service with good relationship-building skills. The bond between you and your customer—whether within your company (say a peer or your boss) or external (the traditional "customer")—is just that, a relationship that needs attention and takes work.
With that in mind, we've come up with 10 universal customer-relationship commandments. You don't have to have "customer service representative" in your title to get something out of these.

1. Avoid Assumptions. The very wise Henry Winkler—best known for playing the Fonz in Happy Days—once said "assumptions are the termites of relationships." We believe this to be the case for personal and customer relationships. There are four common assumptions we shouldn't make when interacting with customers:
Don't assume you're an open book. Customers don't always know exactly what you offer. When that happens, it becomes difficult to meet their needs.
Don't assume your customer would never consider other companies. If your customer feels undervalued, they will look elsewhere. Period.
Don't assume that you continue to demonstrate sufficient value for your customers. Times change and people change.
Don't assume your customer's situation will always remain the same. Part of good customer service is anticipating new areas where we can continue to provide value to our customers.
2. Practice Urgency. Managing a relationship doesn't always feel urgent, but by the time it does, it's often too late. Always be moving the depth and value of a relationship forward.
3. Build a Bond. Customer service is rapport-building, remember? More than customers, you want supporters and advocates of your business. The first step toward that goal is building a bond, a human connection.
4. Be Brave. Don't be afraid to have difficult conversations with your customers. Complaints are your greatest source of feedback. Also, don't wait for the customer to bring up the problem, anticipate it and bring it up before they do! Trust me, they'll thank you for it.
5. Keep it Positive. Offer solutions, not excuses. People create perceptions based on the language you use. So, turn "I can't get you the product or service you're asking for" into "That product or service will be available next month! I'm making a note to check that it has all the features you need and will let you know as soon as it's available." You're still telling them no, but now they have a smile on their face.
6. Fake it. When a customer is disgruntled or unreasonable, you'll need to put a smile on your face and pretend you're 100% calm – even when on the inside you want to throw something at their head. That's good customer service. Plus, the energy you put off is contagious. If you're calm and friendly, it'll disarm them. Win, win.
7. Listen to Understand. Sometimes the customer asks the wrong questions. It's your job to ask lots of questions so you can understand their context and not to cut corners when it comes to listening. Give customers your full attention and get to the root cause.
8. Go Above and Beyond. Good customer service is the opposite of lazy. Just resign yourself to the truth that the harder it is on you, the easier it will be on your customer.
9. Avoid Silence. The longer the customer doesn't hear from you, the more your reputation –and the company's—will suffer, and when you don't meet their needs timely, they'll turn elsewhere for help.
10. Breakup Amicably. When you've reached the end of your customer service relationship, you want to pass the baton smoothly and stay involved if necessary. That customer contacted you first; therefore, it's your responsibility to make sure their needs are met, even if you aren't the one who can solve their issue.
About the Author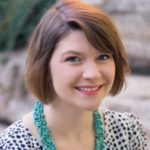 My love of words began at an early age: speaking in rhymes and alliterations just because I liked the sound of them. As I grew, I began to appreciate the way words connected to create images in poetry and the impact they had on others as a story. I believe it was this initial fascination (paired with a little design and technical knack) that led me into the Learning Design Specialist position at Leggett & Platt. Now I get to leverage words, visuals, and learning strategies to contribute to the professional development of our people. The work is challenging and creative which keeps me engaged, but it's the give back element that makes it all worthwhile.