If you want to get to know Leggett & Platt, you should get to know our people first. What better way for you to do that than by seeing a few of their favorite things.
Justin's role: Talent Systems Administrator
Job in a nutshell: Managing the systems and data used to recruit, set goals, review performance, develop employees, and conduct succession planning.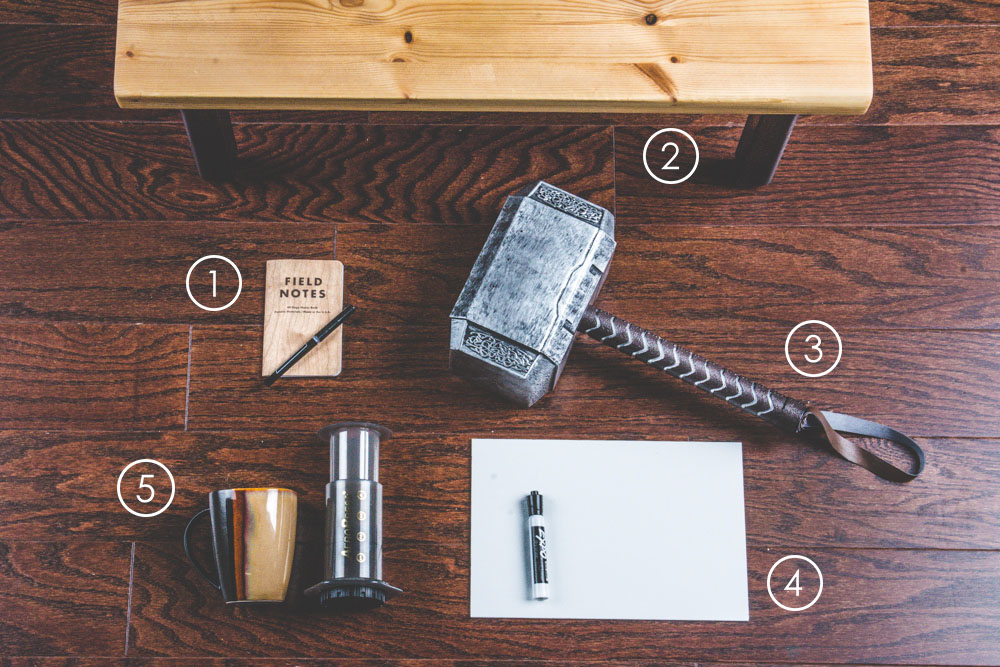 Notebook – Whether scribbling in a notebook or typing in OneNote®, I'm constantly taking notes. These tools help me learn, remember, and stay organized.
Standing Desk – I switched from a regular desk to a standing desk last year and never looked back. Standing makes me feel more energetic and focused throughout the day.
Mjölnir – The hammer of Thor. Because why not.
Dry Erase Board – My office has a 4' x 6' metal board which is perfect for sketching mock-ups, tracking projects, and drawing the occasional comic book character.
Coffee – I'm a 2-3 cups-per-day kind of guy. I keep an AeroPress® in my office so that a great cup of coffee is always within reach.
Want to see more? Check out the series introduction.