If you want to get to know Leggett & Platt, you should get to know our people first. What better way for you to do that than by seeing a few of their favorite things.
Shela's role: Copywriter
Job in a nutshell: Lots of writing, usually about wire, wire-forming, wire-related products, and products made out of wire.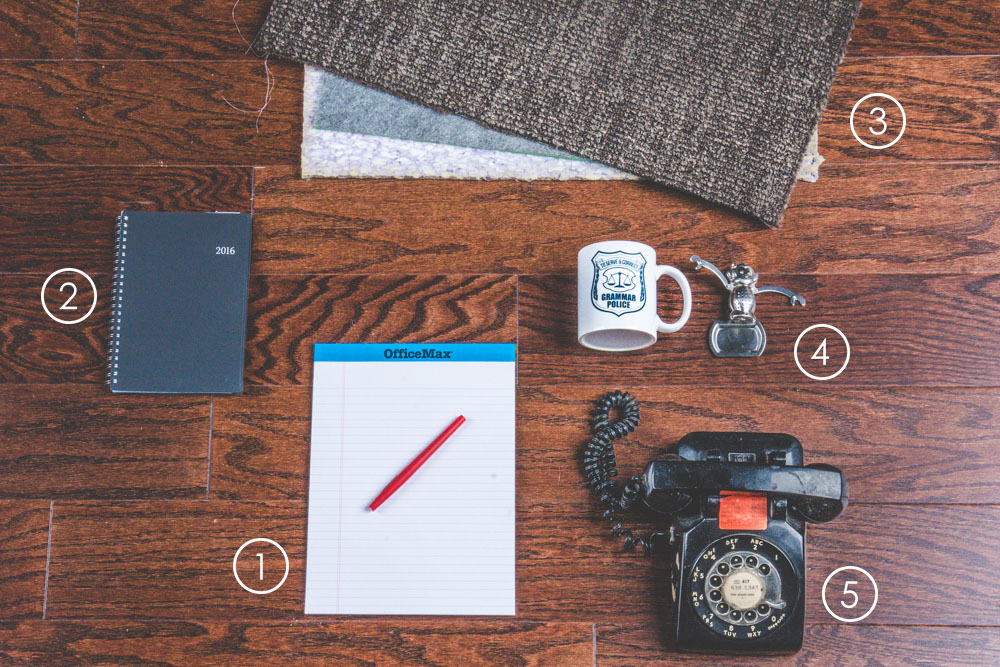 Red Pen + Notepad – A red pen and a blank page are a writer's best friends.
Planner – With all the technology available to keep me organized, I still rely on a planner. I find that writing things by hand helps me remember better, and I love the feeling of checking off a to-do list.
Carpet Cushion Squares – After these carpet cushion squares starred in a photo shoot for a work brochure, I nabbed them to create a more comfortable floor for my standing desk. Repurposing carpet cushion that's made of recycled material? I call that a win.
Monkey Tea Infuser + Mug – I start every day with a cup of tea. Then I drink three more throughout the day. Lately I've been on a peppermint tea kick, but I don't discriminate.
Rotary Phone – For calls from the President, or for when I'm feeling nostalgic for a simpler time.
Want to see more? Check out the series introduction.