If you want to get to know Leggett & Platt, you should get to know our people first. What better way for you to do that than by seeing a few of their favorite things.
Meaghan's role: Talent Advisor
Job in a nutshell: Recruiting, interviewing, and evaluating candidates while helping hiring managers fill positions across the company.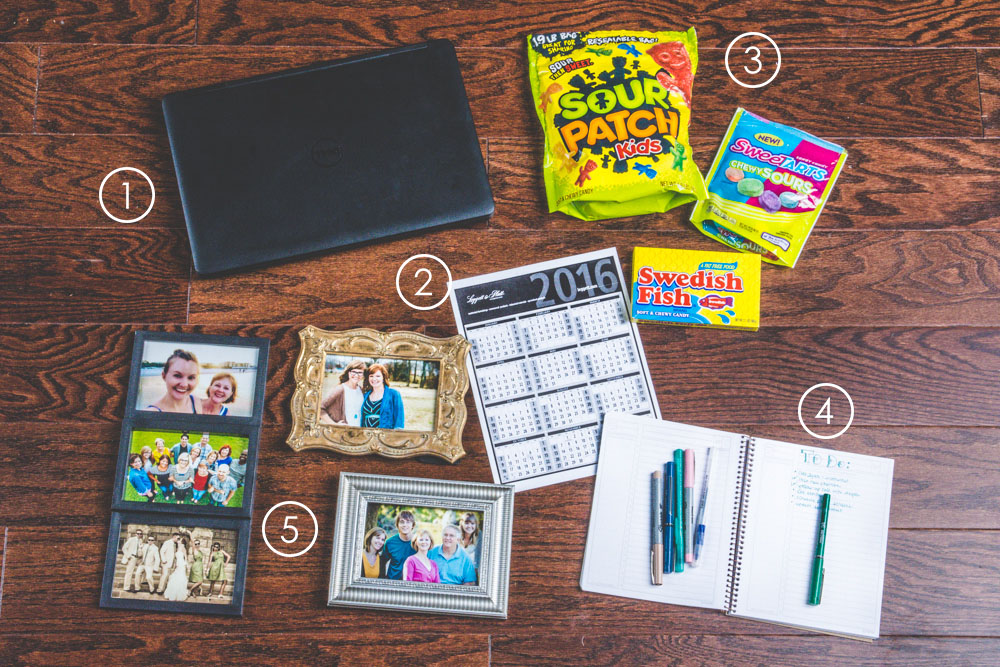 Laptop – I spend the majority of my day within our applicant tracking system, reviewing resumes for each position I'm working on. At any given time, I have 8-10 positions on my plate, which means hundreds of resumes to review!
Calendar – A big part of my job is scheduling phone screens and final interviews with candidates, so I glance at this calendar at least 807 times per day.
Candy – Sour candy is my jam. No day is complete without this afternoon pick-me-up. (Having candy in your desk is also a good way to attract visitors to your office, if you enjoy company every now and then.)
Notepad + Colorful Pens – Because I'm always working on several things at once, I keep a fairly extensive to-do list each day. I use pretty colored pens to keep life interesting.
Pictures – I love memories and I love people. Photos of my favorite people cover my gray office walls because it's cozier that way!
Want to see more? Check out the series introduction.