If there's one quality David Redick embodies, it's commitment. While working in an auto body shop, his commitment to providing for his family led him back to college at 30 years old. His commitment to learning led him to pursue an engineering degree and an internship at Leggett & Platt. And his commitment to excellence during his internship led to employment as a Junior Engineer on our Bedding Product Development team.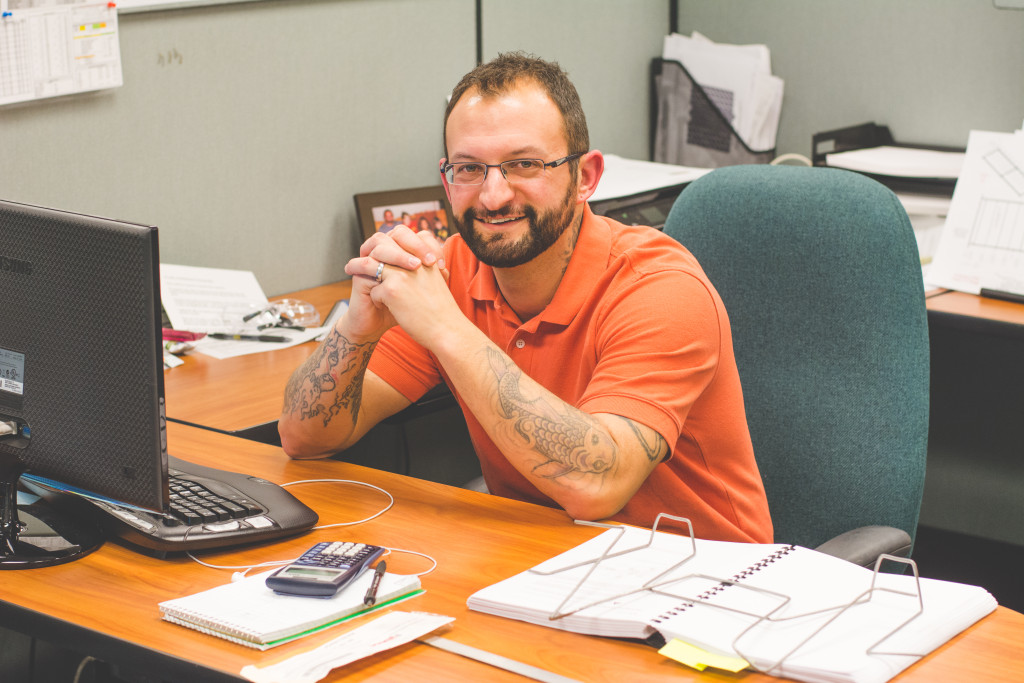 Currently, he's only two semesters away from graduation and a role as a full-time Product Engineer. Even with a busy school and work schedule, he managed to make time for an interview.
1. How did you get your start with Leggett?
I began as a Drafting Intern for the IDEA Center in 2012. As a student at Pittsburg State University, I heard about an internship opportunity with Leggett. After talking with my advisor about it, I interviewed and got the job! I was very excited to be part of the initial group of DOORS interns that year.
During the DOORS experience, I definitely learned a lot – specifically about presenting. The capstone piece of the internship program was a formal presentation of our work to supervisors and executives. I was extremely nervous about it, but we received practical advice from Alissa Owsley, Learning & Development Manager, and we found her tips to be extremely helpful.
In the summer of 2013, I was promoted from intern to my current role of Junior Engineer. I'm part of a team that works to improve existing bedding products and invent new ones. I primarily work with various parts of the mattress such as box springs, inner springs, and pocket coils.
2. How does your job impact Leggett overall?
A lot of my job is creating: generating new ideas, improving existing ideas. For example, my team and I worked on a folding foundation for a bed. When we were developing this project, we thought through numerous concepts and drawings, trying to make it work. One of my ideas spawned a completely new idea with another engineer which resulted in different versions and layouts of the foundation.
Even if my idea or project gets rejected for whatever reason, it can still initiate another idea for another product — I've seen my ideas morph into something else that goes to market, and that's very rewarding.
3. What's a typical day like for you?
As a Junior Engineer, I work with mentors who guide my day-to-day projects. I also work in a very collaborative environment. With any project my team works on, we all get assigned a bit of the creative process and we all play off of each other's creativity.
For the last year, my days have consisted of collaborating on a new foundation for a box spring. We want to make the product more lightweight and inexpensive. I assist with the full cycle of the project: product development, designing, drafting, fixturing, and tooling.
4. What's the best part of your day?
Simply put, I love the challenge of making things work. Whether I'm working on a CAD model or drawing a challenging wire coil for a product, my brain is always being tested!
5. Any advice to someone looking to begin a career in the engineering field?
First and foremost, you must have an incredible desire to learn. The learning mindset drives me every day. If you're not willing to learn, you're closing yourself off from lessons you'll probably learn the hard way.
Second, don't get stuck in a groove. Don't let your mind get trapped by a specific paradigm. In my job, for example, bed springs might not have to be the only way to develop a great bed. My advice here is to challenge your thinking. Ask lots of questions of yourself and of others. How else does a good idea become a great one?
About the Author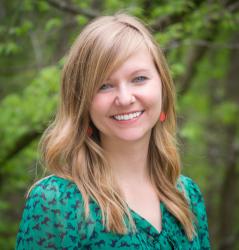 Good conversation–there's nothing better. I've always been a fan of people and the stories they tell. As a Talent Advisor for Leggett & Platt, I get to hear good ones every day when I'm listening to our candidates' stories as I get to know them during the hiring process.
When I'm not at work, I enjoy photography–telling my own story from behind a camera lens. I've also been known to write a poem or two, which stems from a long-held interest in creative writing. After dreaming up wild characters and fantastical plots as a kid, I guess I just couldn't keep my ideas in my head any longer. Someday you should ask me about Chester the Mini Dragon. 
This post was originally published on 2/18/15