Silvia Wixson loves a challenge — but she also loves making an impact on those around her. She found both in her current role: "Ever since I first learned about the company, I've been drawn to Leggett & Platt and wanted to be part it."
Originally from Paraguay, Silvia settled in Pittsburg, Kansas with her husband and three children (who she'll tell you keep her very busy with softball season in full swing) where she received her Master's degree in Engineering Technology from Pittsburg State University. Through a combination of quality assurance and engineering roles with an automotive supplier, Silvia learned about lean manufacturing where she discovered her passion for continuous improvement.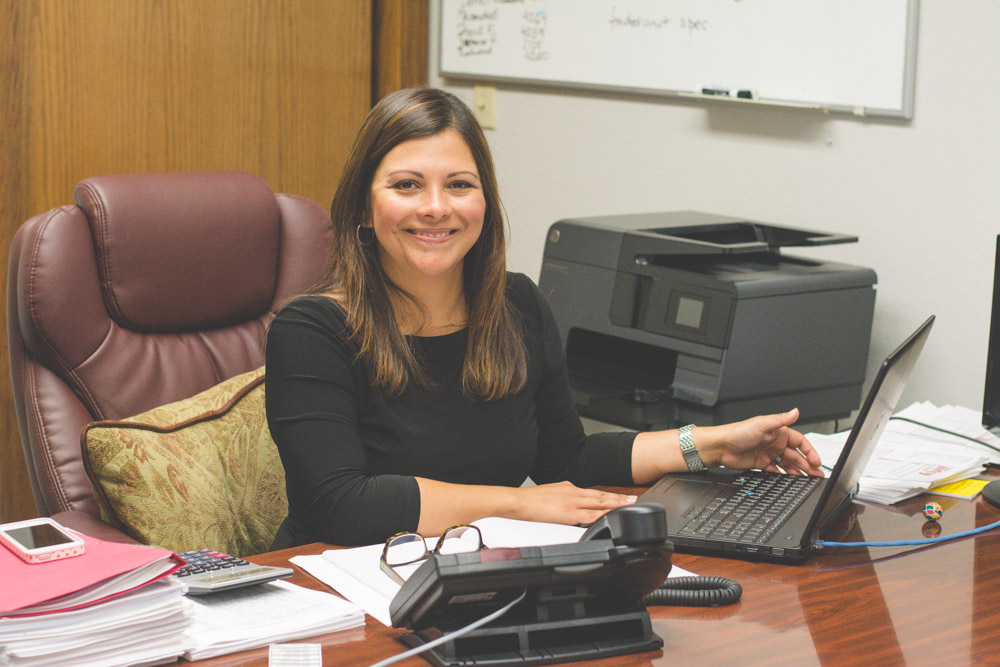 Since joining Leggett & Platt in 2014, Silvia used her 9 years of experience to become an integral part of the Bedding Group, our oldest and most prominent business which manufactures a variety of components including innersprings, modular wire box springs, and gel products.
What does a typical workday look like for you?
As Director of Quality for the Bedding Group, my typical day involves figuring out how to better utilize resources at our eleven bedding operations across the U.S. and South America. Alongside my team, I review current trends and issues within the bedding industry. Our customers have high expectations and we want to exceed them via two goals: Reduce the cost of quality and identify opportunities to reduce product variation.

Watch the story of how innersprings are made
What makes a good day at work?
I love that my day is not predictable; it keeps me on my toes. I'm new to this industry, so I learn something new every day! I'm lucky to work alongside people who have been here for decades, so I constantly try to absorb everything they have to offer.
Working with our partners at the branches motivates me every day. Within the past year, we assigned Quality Champions to work with the quality teams at our branches. Each individual on our team is responsible for a certain group of facilities, which has proven to be a tremendous help on both sides. I enjoy getting to know the different personalities at the locations I support while we identify best practices.
How does your job challenge you?
There is currently a bigger push for statistical analysis in our industry, more so than in the past. For example, someone might ask, "How capable are Leggett's machines and processes?" We must first be able to supply the data which answers the question, but second, we must be able to interpret that data. This scenario challenges us to have good sampling plans and methods for data collection.
What are two important skills it takes to do your job well?
First, you have to work well within a team. It's very easy to think you know the answer, but I think the better option is to check back with your team and learn from their perspective.
I also think a mindset of continuous improvement can take you very far. As I learn more about our operating procedures, I notice opportunities to make them better. For example, the Bedding Group, like other Leggett divisions, is comprised of multiple locations that make the same products, so overall quality evaluations are based on output from the different manufacturing operations. We want the product to look and feel the same, no matter where it is made.
What advice would you give to someone who wants to begin a career like yours?
I learned in college to be open to new opportunities; don't confine yourself to just one box. When I started my career, I wanted to be an engineer. But being open to other areas like lean manufacturing and continuous improvement changed the course of my career — and it's still developing! My role in quality allows me to learn from other areas like product development, manufacturing operations, demand, procurement, safety, and sales.
Also, continually try to find better ways of doing things, no matter what role you're in now. Don't be afraid to voice your ideas to the people you work with. You'll find that doing both of these things will guide your path and shape your career.
About the Author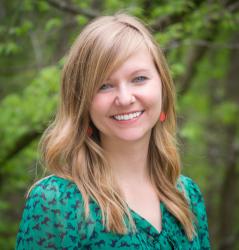 Good conversation–there's nothing better. I've always been a fan of people and the stories they tell. As a Talent Advisor for Leggett & Platt, I get to hear good ones every day when I'm listening to our candidates' stories as I get to know them during the hiring process.
When I'm not at work, I enjoy photography–telling my own story from behind a camera lens. I've also been known to write a poem or two, which stems from a long-held interest in creative writing. After dreaming up wild characters and fantastical plots as a kid, I guess I just couldn't keep my ideas in my head any longer. Someday you should ask me about Chester the Mini Dragon.