Welcome to the first in a series of three articles written to help you network smarter, not harder. This week's topic: getting started with social media.
While face-to-face interactions remain the best form of networking, social networking sites can help you connect with other professionals easier than ever. And, in our increasingly hyper-connected world, it's now essential to have an online presence you're proud of.
Step 1 – Assess the situation
1. Google yourself right now. Did you find anything? Were the results less than ideal? When I google myself today (Rebekah H. Olson), my LinkedIn profile—which I update regularly—and my professional Twitter account are at the top of the search results. This is exactly what I want others to find. If you're not finding you or if you found something you wouldn't want others to find, then start following the steps below ASAP.
2. Get connected. If you aren't putting LinkedIn to work for you, start today. Improve your LinkedIn account's Search Engine Optimization (SEO) and the visibility of your profile on Google by:
• completing your profile
• maximizing your group membership
• expanding your network connections
• promoting your LinkedIn profile on other platforms like Twitter or a professional blog
3. Brand yourself. "No one likes a braggart, but you can promote yourself without being obnoxious," says Aileen Gronewold, Staff VP of Talent Management at L&P. "You just have to think like a marketer. What are your differentiating qualities? What value do you offer? What do you want to be known for?" Take an active role in your career by managing your personal brand; this will set you up for quality networking opportunities in the future.
Step 2 – Build your online network the right way
1. Avoid sending or accepting generic requests. "One of the biggest mistakes you can make on LinkedIn [or any other social networking site] is to send a request to connect with a former colleague or business partner but without thinking about personalization," says blogger Lou DuBois[1]. I say it's better to have quality connections that you can build off of and grow, rather than having 500+ connections who don't know you or your skill set.
2. Give (honestly) and you shall receive. Don't give recommendations or endorsements unless you mean them and only request recommendations from co-workers you believe can accurately attest to your strengths and skills.
3. Mind your online manners. Anything you post online can be found by someone who's a little internet savvy. Remember that before you argue with your ex on their Facebook wall or post negative things about your job/boss/work project. Those actions will come back to haunt you. 
Step 3 – Don't solely rely on your online presence
1. Be interesting on- and offline. You want your online brand to be a true representation of you and your professional interests, but networking is so much more than creating a LinkedIn account. It takes time, effort, and a solid offline networking strategy to back it up. The smarter you network, the more it will positively impact your career.
2. Sharpen your first impression skillz. Once you've mastered the art of first impressions, the people you connect with will look you up on LinkedIn to reach out to you; and so, the cycle begins.
Next week's topic: First Impressions

About the Author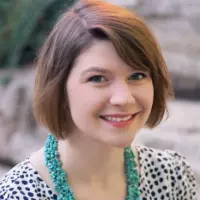 My love of words began at an early age: speaking in rhymes and alliterations just because I liked the sound of them. As I grew, I began to appreciate the way words connected to create images in poetry and the impact they had on others as a story. I believe it was this initial fascination (paired with a little design and technical knack) that led me into the Learning Design Specialist position at Leggett & Platt. Now I get to leverage words, visuals, and learning strategies to contribute to the professional development of our people. The work is challenging and creative which keeps me engaged, but it's the give back element that makes it all worthwhile.