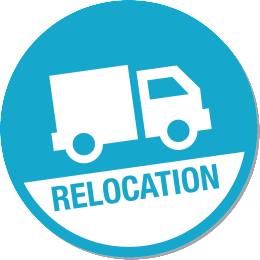 Relocating for your career can be a stressful time. We get it. You have to consider selling your home, finding a new one, and moving your family and belongings to a new location, maybe across the country. Not to mention all the time, energy, and money it takes to do it. That's why in January 2015 Leggett & Platt approved new company guidelines for our domestic relocations. These guidelines help our hiring managers make informed decisions on relocation packages that work for both the new employee and the company.
Relocation is just one of the many benefits you could enjoy if you choose a job with Leggett & Platt. However, please know that relocation may not be offered for every position in every location.
Four questions to ask before relocating
Before moving for any position, be sure to ask yourself these four things:
Is the job one in which I can definitely envision myself learning and advancing my career?
Is the company culture a good match for me and my family?
What is the cost of living like in the new city? Have I budgeted for relocation expenses if my company doesn't offer it?
Are there things to do in the new city that my family and I will enjoy?
Six reasons I'm glad I moved to Joplin
Although I can't answer these questions for you, I can offer up my six all-time favorite reasons I'm glad I moved to the Joplin area (in case you're interested).
I'm not from Missouri—and like most people—I had never heard of Joplin before the EF5 tornado in 2011. But, after meeting a Talent Advisor at Missouri State University's career fair just before I graduated,  I was offered a job. Now I'm a Joplinite at heart, and this is why:
1. Low cost of living
This place is affordable! In fact, bestplaces.net rates Joplin's overall cost of living index as less than the national average. Score! Check out this free online tool from CNN Money that can help you with your own cost of living comparisons.
2. Hub City
In Joplin, you're 2 ½ hours from Kansas City, MO; 1 ½ hours from Fayetteville, AR; 1 ¾ hours from Tulsa, OK; and just 1 hour from Springfield, MO. Weekend road trips, anyone?
3. The great outdoors
Joplin (a.k.a. JoMo to its locals) is said to be the gateway to the Ozarks. It has the Wildcat Glades Conservation and Audubon Center, where some of the last remaining chert glades are, a globally unique habitat found only in this area. It has Shoal Creek Falls, Missouri's largest natural, continually flowing waterfall. And it's close to some of my favorite hiking trails and state parks in the Midwest and South. Check 'em out at Southwestern Missouri State Parks and Arkansas State Parks.
4. Community
JoMo proved to the nation that there's lots of community found hidden in the feathers of this phoenix-like town. A few area favorites you might not have heard of yet are: Third Thursdays downtown, our annual Hip Handmade Market, Marian Days, the Maple Leaf Festival, and the bountiful volunteer opportunities with local establishments from Joplin NALA Read to Rebuild Joplin.
5. Area Art
The four-state area has so much to do regarding the arts, including: the Crystal Bridges Museum of American Art, the Midwestern Regional Ballet, Art Feeds, the Spiva Art Center, the Joplin Little Theater, the Skinny Improv, and more.
6. Food
Everybody loves local food gems. My suggestions for Joplin:
But don't just take my word for it, watch this video on why places in the middle best suit us. Then, read what some of our employees have to say about the area.
"My favorite thing about Joplin is the hospitality. I started off not knowing anyone and have made so many friends within my first year of being here! I recommend joining a sports league or volunteering because you get to branch out and continue to meet new people." –Katelyn Price, Data Analyst, from Jefferson City, MO.
"My wife and I moved from Virginia to Neosho, MO in early 2010 to be closer to family.  During my time here, I have been a student at Missouri Southern State University, a member of the Young Professionals Network, a volunteer for the Joplin Miracle League, and an employee at Leggett & Platt.  We enjoy hiking on local park trails and visiting the Third Thursday cultural fairs in Downtown Joplin.  Mostly, I like the fact that the area is large enough to have fun venues, fairs, and parks while still being small enough to have a strong sense of community." –Tommy Ly, Network Analyst, from Virginia.
"I moved to the Carthage/Joplin area in 2008. My favorite thing about this area is the proximity to some really great cities and how you have several airport options to choose from when traveling. Also, the cost of living is very low, and the safety here is priceless. Especially for someone like me, who comes from a country where safety is a major concern." –Maria Karraa, Senior Internal Auditor, from El Salvador, Central America.
About the Author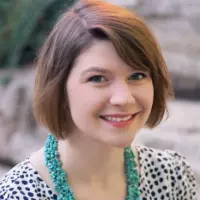 My love of words began at an early age: speaking in rhymes and alliterations just because I liked the sound of them. As I grew, I began to appreciate the way words connected to create images in poetry and the impact they had on others as a story. I believe it was this initial fascination (paired with a little design and technical knack) that led me into the Learning Design Specialist position at Leggett & Platt. Now I get to leverage words, visuals, and learning strategies to contribute to the professional development of our people. The work is challenging and creative which keeps me engaged, but it's the give back element that makes it all worthwhile.