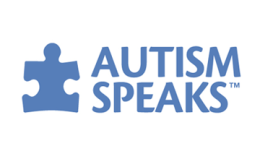 On January 18, Leggett & Platt co-sponsored the Ante4Autism charity poker tournament in Las Vegas. However, there's more to this event than corporate sponsorship.
For Karl Glassman, our President & Chief Operating Officer, it's a deeply personal matter. "Autism affects so many families," he said. "I'm humbled by how many of our people have gotten involved." Glassman's wife Cathi has worked with autistic students for many years as a case manager for the Joplin, Missouri school district. But, he was quick to point out the reason Ante4Autism has been successful. "This event continues to build awareness really because of one man," he explained.
Growing awareness
That man is Doug Krinsky, a sales manager for Restonic. "One of my twin 16 year-old sons has autism," he explained. "I'd been advocating for a long time, and this seemed like a good way to raise awareness." The bedding industry's response hasn't been good; it's been phenomenal. Starting with only a few people in 2009, the initial event raised $6,220. In 2015, the tournament swelled to 172 participants who raised over $70,000.
"We're very blessed to get all the support we do," Krinsky said. He especially enjoyed watching competitors in the marketplace compete at the poker tables. "There are so many personal connections to Autism; everyone in the industry realizes we have the opportunity to help those families."
Leggett employees take their seat
Many of those competitors were Leggett employees. They loved going all-in for a good cause, even if they didn't know anything about poker. Evan Younker, a member of our Creative Services team, said the event was the highlight of his trip to the Las Vegas Market furniture show. "It was just a lot of fun meeting everyone and learning about Autism," he said. "I didn't really know what I was doing at the poker table, but no one seemed to mind." One of the highlights for Younker was the chance to play next to former MLB home run king Jose Canseco.
Canseco was eliminated by another Leggett employee, Luke Gronewold, Product Development Manager in our Adjustable Beds Group. "I actually beat him on the very last card," said Gronewold. "I felt kind of bad about knocking him out like that." Canseco didn't seem to mind, however, since Gronewold donated his third place prize back to the charity. "It's just a great night. The entire industry comes out to support Autism research. All the major bedding brands are there."
Celebrities chip in
Besides Canseco, a number of other celebrities also showed their support. ESPN commentator Lon McEachern, Academy Award nominee and World Series of Poker Champion Jennifer Tilly, and former UFC champ and Expendables star Randy Couture were among those in attendance. A number of professional poker players also came out, donating thousands of dollars in entry fees and rebuys.
Glassman said he only expects the annual Ante4Autism event to grow. In addition to a cash prize, next year's winner will receive a $10,000 entry into the World Series of Poker Main Event. That's an alluring prize for poker players (first place is $10 million). That's good news for the families affected by autism. Every new entry means awareness — and donations — will continue to increase.
If you're interested in donating or playing in next year's event, visit www.Ante4Autism.org for more information.