[table id=3 /]
[table id=2 /]
We're currently hiring Software Developers in the USA , Mexico, and Croatia. In 2014 we're adding at least ten more IT professionals to the team.
Please apply via LinkedIn today or share via the widget below.
About the Author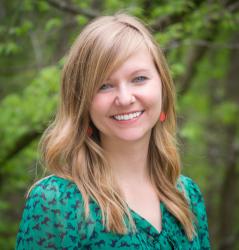 Good conversation–there's nothing better. I've always been a fan of people and the stories they tell. As a Talent Advisor for Leggett & Platt, I get to hear good ones every day when I'm listening to our candidates' stories as I get to know them during the hiring process.
When I'm not at work, I enjoy photography–telling my own story from behind a camera lens. I've also been known to write a poem or two, which stems from a long-held interest in creative writing. After dreaming up wild characters and fantastical plots as a kid, I guess I just couldn't keep my ideas in my head any longer. Someday you should ask me about Chester the Mini Dragon.