Throughout May, we're highlighting people, places, and products within our Specialized Products segment. Today we're putting the spotlight on Megan Alger, who works in Penetrant Inspection at Pegasus in Middletown, Connecticut.
She may have joined the Pegasus team just a few months ago, but Megan Alger is already brimming with experience, knowledge, and excitement about her role in nondestructive testing (NDT).
Every day, Megan employs various techniques to evaluate the properties of our materials and products without causing damage, and she ensures the products are safe for aerospace applications. Talk about an important job!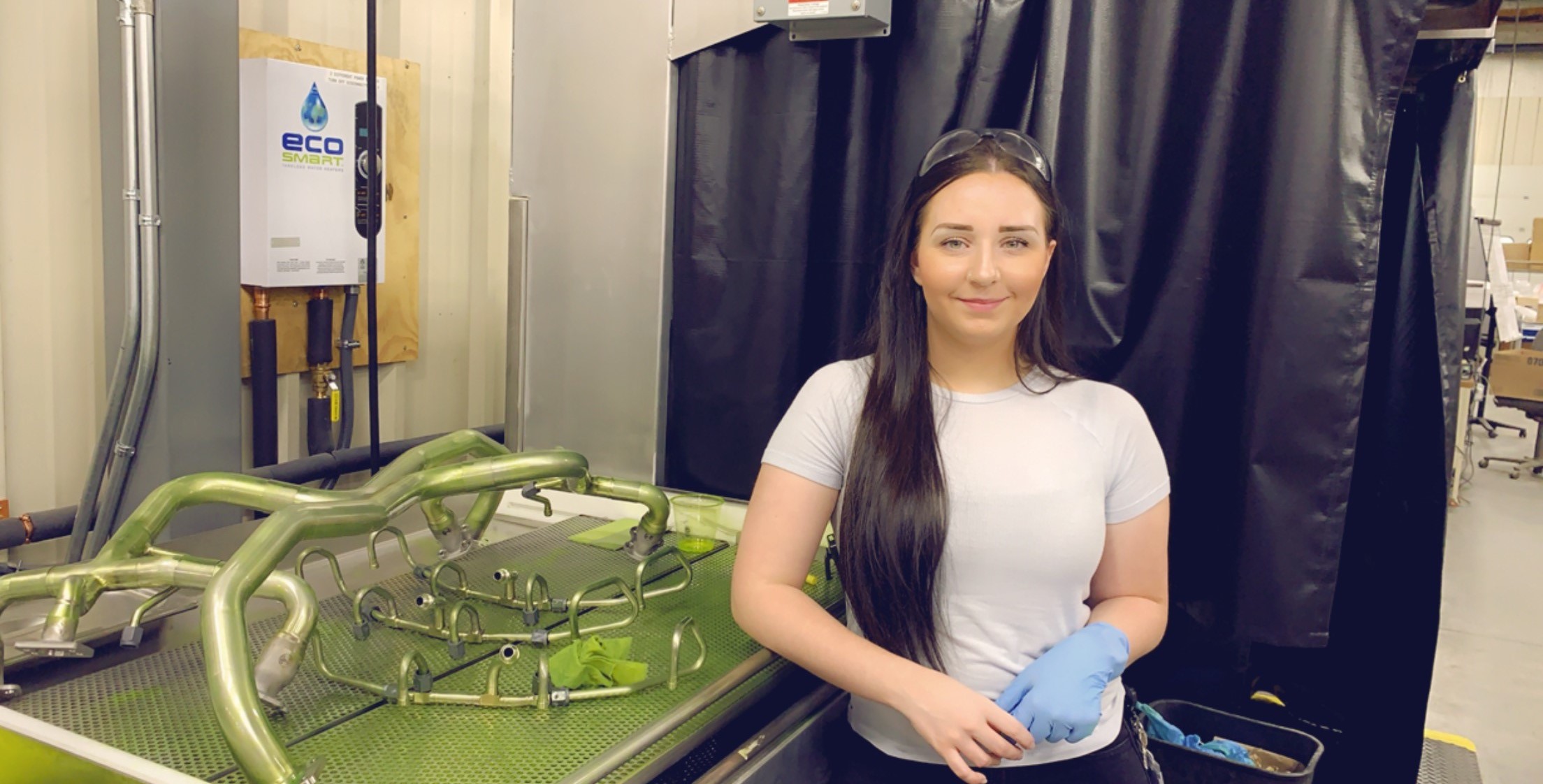 Tell us about your background.
I have worked in nondestructive testing (NDT) for about four years and on a variety of products – from 2-ton components down to tiny little 9/16" ball bearings. I'm fortunate to have a passion that also runs in my family. My dad is an ASNT LIII. (ASNT is the American Society of Nondestructive Testing. ASNT serves as a certifying body along with many other roles. So, an ASNT LIII is a level III, which is the highest certification possible in NDT.)
After watching my dad, I was inspired at a very young age to pursue NDT. On Saturdays as a kid, I'd get to help him run some parts through the fluorescent penetrant inspection (FPI) process, and then on Mondays, my dad's employees would reprocess the same components, so I could get feedback regarding my findings. I have been hooked since then. Continue reading →