It's a new year, folks, and we've got some new faces at L&P! To kick off 2020, we're introducing you to several of our recent hires and their thoughts on the year ahead.
Meet Jeremy Ward, Advanced Programmer Analyst in Information Technology at L&P.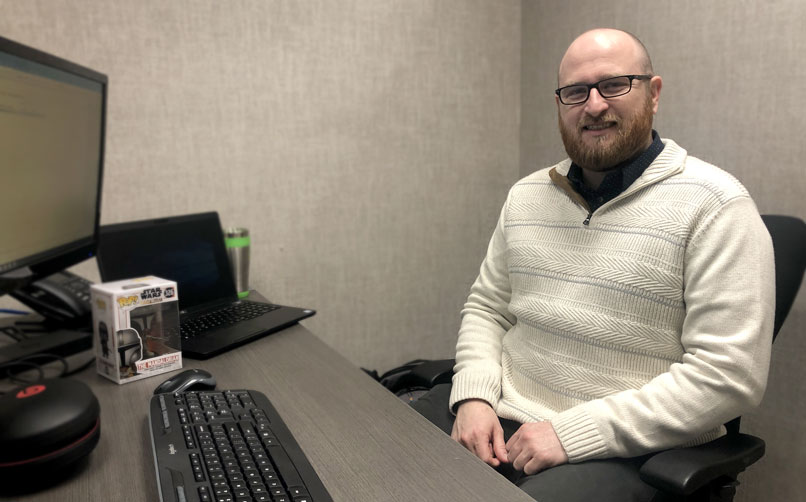 What brought you to Leggett?
I was a Senior Software Engineer at Walmart for about 5 years. However, I moved to Joplin when I married my wife two years ago and I'd been making the long commute to Bentonville every day since. When I saw the job posting for this position, I knew it would be a great fit for my experience — plus it added about 3 hours back into my day!
What's something surprising about you?
I own two small businesses.
My company 458 Digital provides photography and video production services, mostly for commercial clients. I create marketing content for local businesses, but I've also worked on location with the production crew for TLC's 19 Kids and Counting and provided production work for several Warner Bros. movies.
Warden Tactical, my other business, provides NRA sanctioned training for people in the four-state area — including concealed carry permitting, firearm safety, competition shooting, and private lessons. It's a great way to share the knowledge I gained as a Police Officer for the Air National Guard.
What's your biggest goal for 2020?
I just hope to learn as much as I can about the company and my role in it. Part of that includes building upon the technical skills needed for this position — for example, I plan to complete advanced training in C#, which is a newer language for me.