Business for Leggett & Platt Brazil grew an impressive 37% in 2017. While many factors likely contributed to the increase, it's no surprise that a commitment to quality and great service helped distinguish this bedding operation from its competitors and kept customers coming back.
"We believe our customers value exceptional service and unquestionable quality more than having the best price," says Gustavo Lemos, South America President of Leggett & Platt Brazil. Eric Rhea, Bedding Group President, adds, "L&P is known for its innovation, and when coupled with high-quality products and great customer service, we win customer loyalty and grow successfully."
Going the Extra Mile: A Service Strategy Redefined
Over the past two years, Gustavo and his team have transitioned to a more proactive customer service strategy. The customer no longer makes the first move because the Customer Service team actively engages customers to ask, 'What can we do for you?' This shift in strategy not only enhances the customer experience, but it also builds long-term trust and loyalty between L&P and our customers.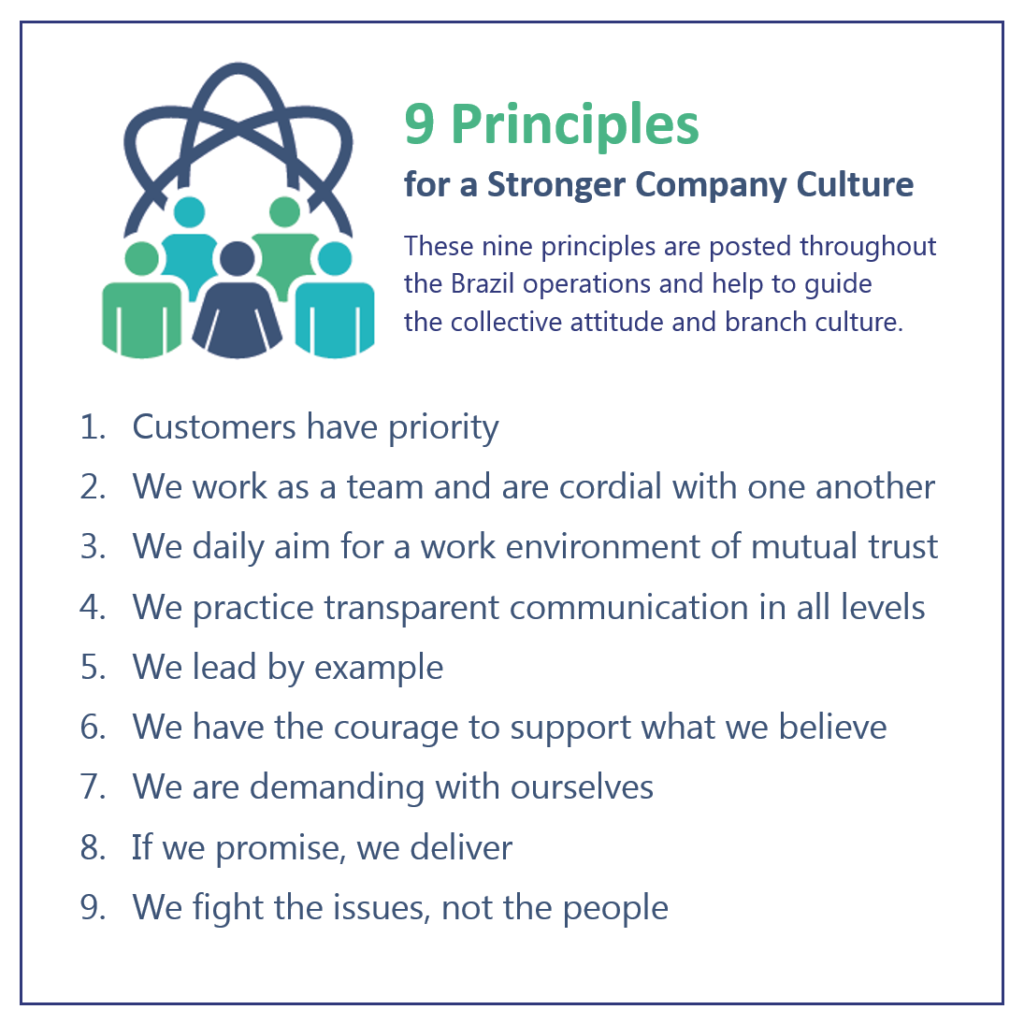 Knowing and anticipating customer needs has afforded the team at Brazil a strong brand reputation. "In the bedding market, we're constantly spending time predicting what the customer will buy," Eric says. "We want to know what they're going to need and when they'll need it – and we want to know that better than they do."
The branch uses this insight to manage its inventory and serve customers right away. Gustavo explains, "It's not uncommon for a customer to call and ask for a truck filled within the hour. Our customers know they can count on us, and that reputation has been pivotal to our current success and ability to retain customers – even if at a higher price – because they trust our service."
A Business Built from the Inside Out
A strategy can only be well-executed within the right culture and by the right people. Gustavo has worked to cultivate a superior customer service culture by hiring the right employees, setting goals, holding them accountable, and rewarding them when goals are achieved.
"We have a fantastic team. Although it's been a long road to establish the culture, we're proud to prioritize customer service across all roles and departments," Gustavo explains.
The Customer Service team, for example, consists of knowledgeable and experienced employees who establish targets and work diligently to meet them. They also meet weekly with management to remain fully engaged in the business and have an opportunity to voice concerns or contribute ideas.
Eric summarizes, "Gustavo has really helped to solidify the L&P culture in Brazil. The business, the management team, and the employees are all aligned towards the same goals, and it works."