Selfless, lively, and zealous perfectly describe the personality of the Exhibit Solutions Manager Sharon Baird. She speaks with the same energy and joy while describing her children and grandchildren as she does while detailing her day-to-day at L&P.
As Exhibit Solutions Manager, she serves as a project management resource to others at L&P who use her help. She designs and procures trade show items such as backdrops, tables and chairs, and table coverings. She also assists with trade show strategy, like developing advertising, press releases, sponsorships, and an overall budget. When executing trade shows, Sharon travels a lot for the job – sometimes up to 3 weeks at a time.
Sharon ultimately becomes the "booth mom" everywhere she goes, making sure everything is ready to go – in perfect order – and that her team is ready to promote the show's products and services. She describes herself as "engineered to flow," and we couldn't agree more.
Tell me about your background.
Growing up on a large, family-owned farm in Iowa, I have done everything from farm work, waitressing, and working in healthcare, banking, and marketing. For 11 years prior to Leggett, I worked in marketing and sales for another manufacturing company. I focused mainly on customer events for small groups of up to 50. It was a great place to learn and mature for the expectations of my current role at L&P.
What's a typical day like for you?
My main goal is to have no surprises at a show (even though surprises do happen from time to time). Months of planning go into a trade show. During my time in the office, I coordinate with the designers, clients, and vendors and play liaison so that each show runs smoothly and stands out from the last. A typical day could also involve tracking tradeshow budgets or spending a day in our warehouse where exhibit materials are stored.
As show time approaches, it's all about executing every detail. Spring is my busiest season (we're talking six tradeshows in three different countries), so having all details perfected in advance is critical.
What do you most enjoy about your job?
I love speaking with potential clients to find out what they want to accomplish, and I enjoy helping them figure out the best value they can get with their budget.
Analysis…of any kind really. I study a lot of exhibit psychology, which is analyzing why people act like they do, what hooks them in, and what drives them away.
I love the collaborative brainstorming while working with our designers. At the end of the day, we all want to create the best experience for the client.
I thrive on a plan coming together. The very best execution comes with little accolade. If I've done my job correctly, there should be very few people who know it – and that alone is very satisfying!
About the Author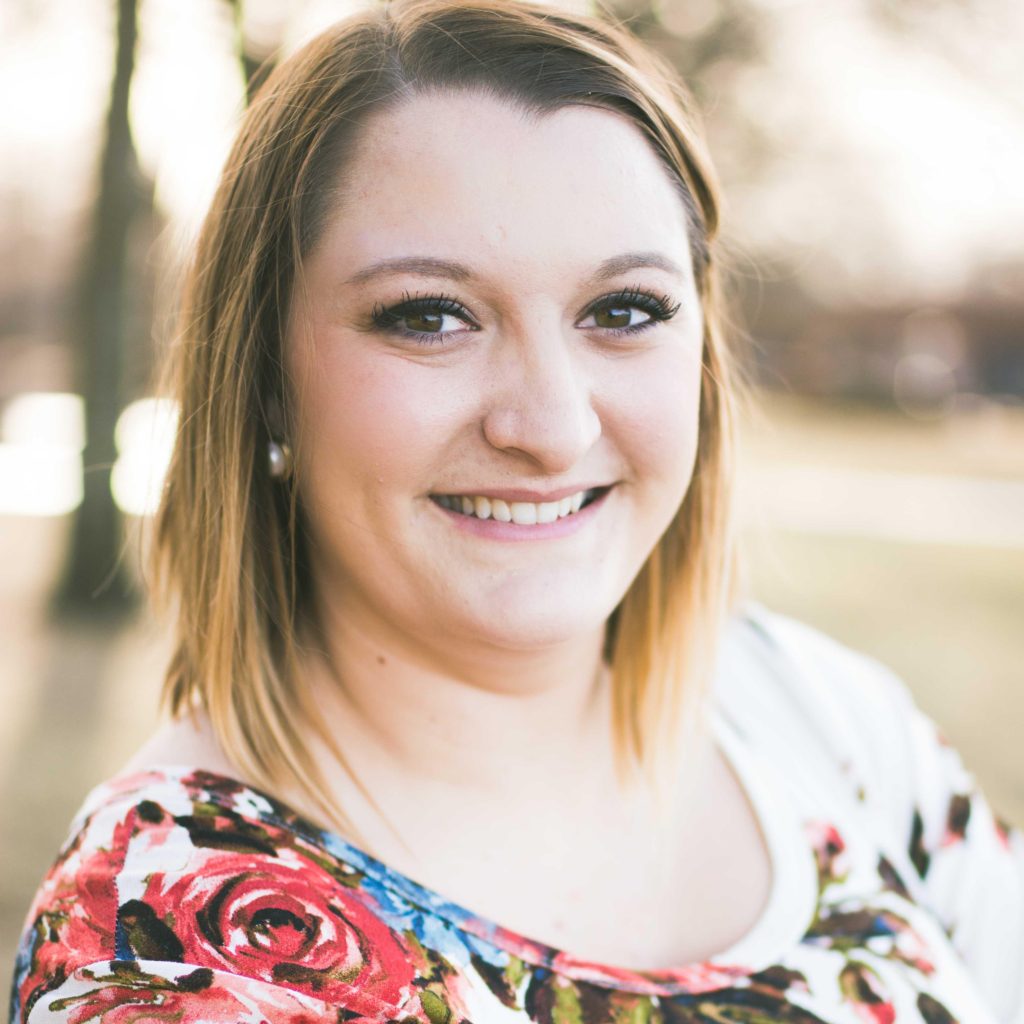 People are my passion! As an Internal Auditor, I've had the incredible opportunity to travel and get to know people across the world. Nothing brings my heart more joy than getting to know them outside the walls of L&P, so you'll notice I focus on spotlighting partners and branches far and wide!
When not at work, I'm busy transitioning to life on the farm after living inside city limits for as long as I can remember—all attributable to marrying my best friend in early 2016. I also love hanging out with friends and family (especially my nephew Chase) and discovering how my passion for people can benefit other areas of my life, such as going on mission trips.