It only takes a few minutes with Dian Rose to get a sense of her drive. You can quickly tell that she's thinking several steps ahead, always with a strategy in mind. Even at home, Dian says she's always motivated to find "work" for herself, whether through activities with her family or projects outdoors. That drive has led into her current role of Corporate Safety Manager & Engineer for Hanes Companies, where she uses her engineering background to manage the safety and environmental components at the facility.
Born in the small Indonesian town of Semarang, on the island of Java, Dian moved to the United States to attend college at the University of Michigan – Ann Arbor, where she received a BS in Industrial and Operation Engineering. After exploring various fields of engineering work, she came across the opportunity to work for Hanes, where she would be able to expand her horizons with two new fields: safety and environmental.
Collecting "Waste"
One part of Dian's job is to perform "waste" walks at her facility in Conover, North Carolina, or during visits to other locations. During these walks, she's not collecting garbage – instead, she looks for areas of operational waste that can be improved upon.
"An operator might have to walk a significant distance to get some tools, which is a waste of time and energy," Dian says. "I look for things like this that are inefficient, even though they may be necessary at the time."
Dian uses these observations to formulate plans for future improvement designs. By having a more thorough understanding of the work and tasks that people have to complete, she's able to find ways to make them safer and more efficient. Sometimes, a few small corrections are enough to resolve any issues she finds. Other times, Dian's findings lead to bigger, long-term projects.
Protecting Our Most Important Asset
An important aspect of Dian's role is keeping employees safe. She works mainly with manufacturing and distribution plants, where heavy machinery is in use and safe practices are paramount. Dian finds that safety must be adopted as a culture so that it's at the forefront of employees' minds throughout their workdays.
"Safety is a cultural change that requires strategic thinking to ensure cohesiveness. It also requires buy-in from our people," she says. "We can't satisfy everyone, so part of my job is presenting solutions that might change an existing habit in a positive light."
For Dian, working with people is the best part of her job. Understanding employees' differences helps her better shape the safety culture and, in turn, coach others to maintain a safe workplace. A recent project of Dian's involved creating a new forklift training video to educate employees on safe forklift operation is a variety of scenarios.
Keeping an Open Mind
Dian's best advice for someone looking for a career in her field would be to always be curious, be open to new solutions, and look at situations with a critical eye.
"Don't be afraid to ask for help in anything. It's not a weakness to ask for help," she says. "It's a strength!"
About the Author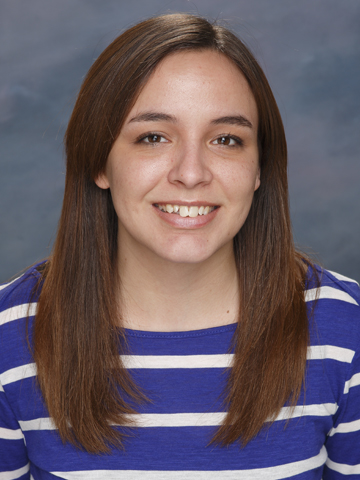 I'm a Copywriter at Leggett & Platt, which means I spend my days writing about wire, wire-forming, wire-related products, and products made out of wire. In my free time, I enjoy writing about wire, wire-forming, wire-related products, and products made out of wire. Not really. I do enjoy writing, though.
As a child, I would write stories and have my much more artistic sister illustrate them for me. And when I'm not writing, I'm reading. I bring a book with me everywhere I go (seriously, the Nook app on my phone is my most-used app by a landslide). Though I mostly read fiction, I've recently made a personal vow to read more news and stay more informed. So now, I read the news while I'm drying my hair in the morning, I read books during my lunch break, and I go back to the news before bed. And occasionally I squeeze in some time to binge-watch TV shows on Netflix (like the time I watched a season and a half of Breaking Bad in one day).