No one can test a mattress like Leggett & Platt's International Technical Center (ITC). Discovering how beds will hold up to years of wear and tear is their full-time job. And no one at ITC is closer or more involved in testing than Matt Blunt (no relation to the former Missouri governor, though they have met).
I sat down with Matt for an interview, but it became immediately and awkwardly apparent that he's not a talker. In fact, I had to get most of my information from his managers and co-workers.
They explained that his reserve is a family trait. He comes from a long line of strong, silent males—most of whom serve in fire rescue and are named "Randy" (the official family moniker that makes holiday get-togethers utterly confusing.)
Aside from his silence, Matt clearly doesn't fit the family mold. Though he and his brothers were all groomed to be firemen like their dad, Matt's differences manifested early on. His brothers were natural athletes; he was more of a science geek. They loved cop shows; he loved sci-fi. They dreamed of rescuing people from burning buildings; he dreamed of electric sheep.
Nevertheless, Matt always kept his differences to himself and prepared along with his brothers to follow in their father's bootsteps—until the very eve of fire academy. Under the pressure of that imminent commitment, a lifetime of bottled-up misgivings burst like a hydrant. Swept up in the torrent of an identity crisis, he caught the first ride out of town and drifted out to the West Coast in an attempt to find himself.
Made for a life of action but inclined toward science, Matt pondered a plethora of pretty perilous professions—Hollywood stunts and special effects, high-speed vehicle safety testing, even MythBusters—but just didn't feel like he was made for these jobs. He was about to go home and re-enroll in fire academy when the job at Leggett caught his eye.
"Matt was exactly who we were looking for to develop some new tests," said Garold Swaim, Manager of ITC. "And he was excited to take the job if he could just get his family's approval."
As it turned out, they were solidly behind him. Upon hearing the news, their initial silence and stares soon gave way to nods and then hugs and high-fives as they learned Matt would be part of the most advanced testing in the mattress industry.
ITC, part of the IDEA Center in Carthage, tests Leggett's own bedding components and finished mattresses for other bedding manufacturers. "Strange as it may sound, we do mattress science," said Garold. "We use highly precise, detailed tests and equipment to evaluate every thinkable measure of durability and performance. Collecting the real data eliminates guesswork and reveals the actual selling points or flaws of a product."
David Boatright, who oversees finished product testing, explained, "We run all the standard ASTM tests to measure features like firmness, height, and durability. And since our equipment lets us age a bed ten years in four and a half days, we can give customers detailed information about how a unit will hold up over time."
Beyond the industry standard tests, ITC has also invented original machines and methods. That's where Matt comes in. He's played an essential part in developing two tests.
The first is a pressure test to detect hard spots in a sleep surface. "Pressure over 32 mmHg will cut off blood flow to capillaries and cause someone to move in their sleep," explained Garold. "With Matt lying on a pressure blanket, we map the bed surface for hard spots and can suggest ways to correct them."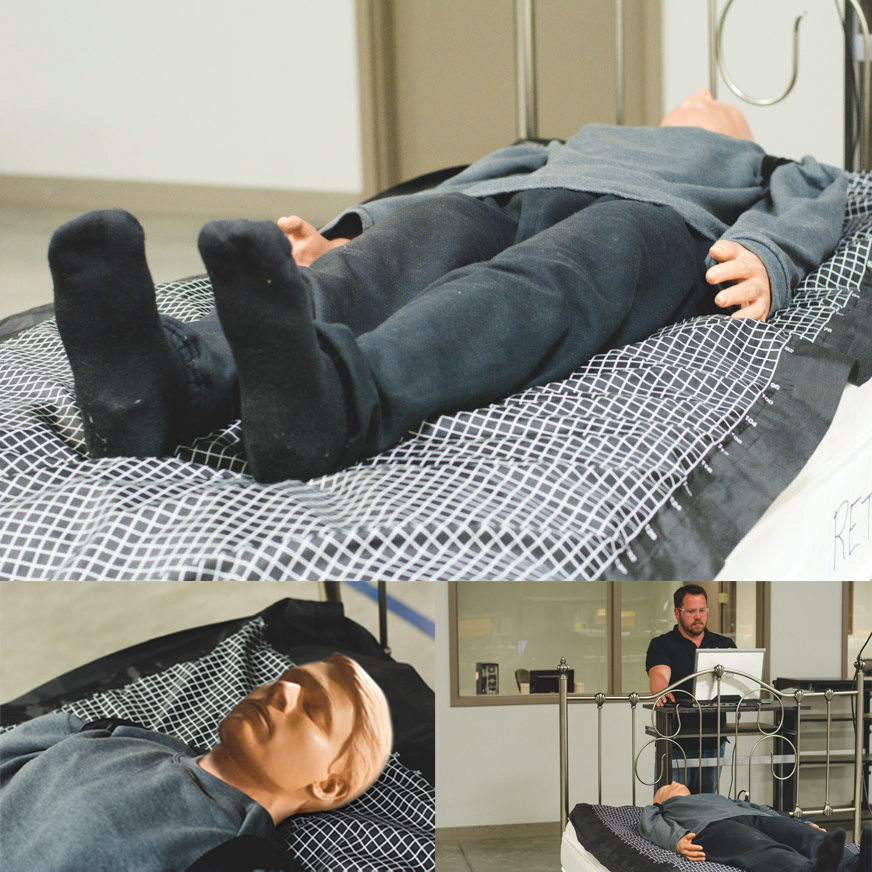 The second test, a sway force analysis, measures motion transfer—essentially, how much a person's movement will disturb their sleep partner. With a 240-pound rollator rocking one side of the bed, Matt lies fearlessly (he didn't even blink) on the other side wearing a seismograph to record the disturbance.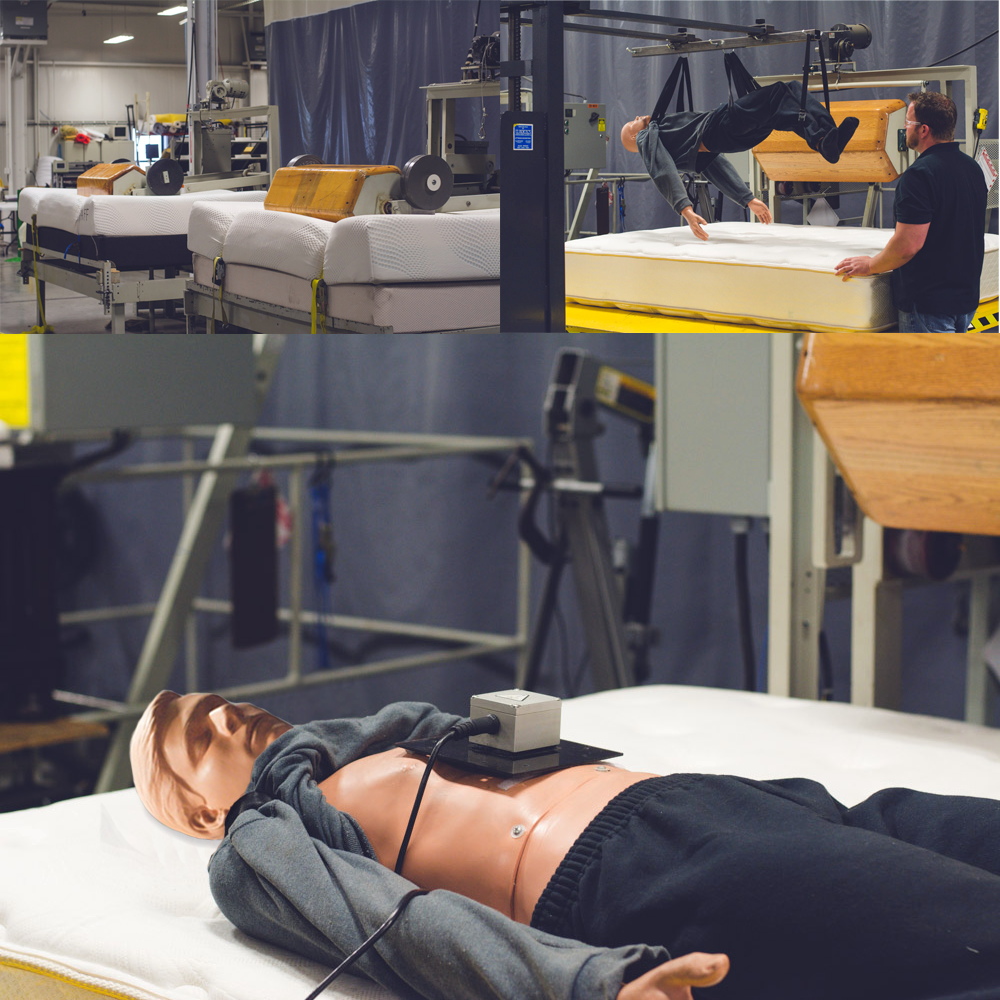 Developing these and other original tests along with the industry standards allows ITC to offer an unmatched level of service to the bedding industry. And because Leggett has also been a leading bedding components manufacturer for decades, we can not only test quality, but offer design solutions for flaws.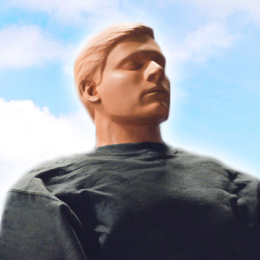 Matt feels very proud to be a part of this work—to carry on L&P's 130-year heritage of innovation in bedding. He might not have said it, but as he gazed dreamily off into the distance I could read it in his eyes. But that look told me something even more. It told me he knows that in his own way he's also carrying on his family tradition of serving people and helping them rest soundly at night.
---
For more great articles like these, make sure you follow us on LinkedIn:


Interested in joining Matt in a career at Leggett & Platt? Search open jobs and apply now.